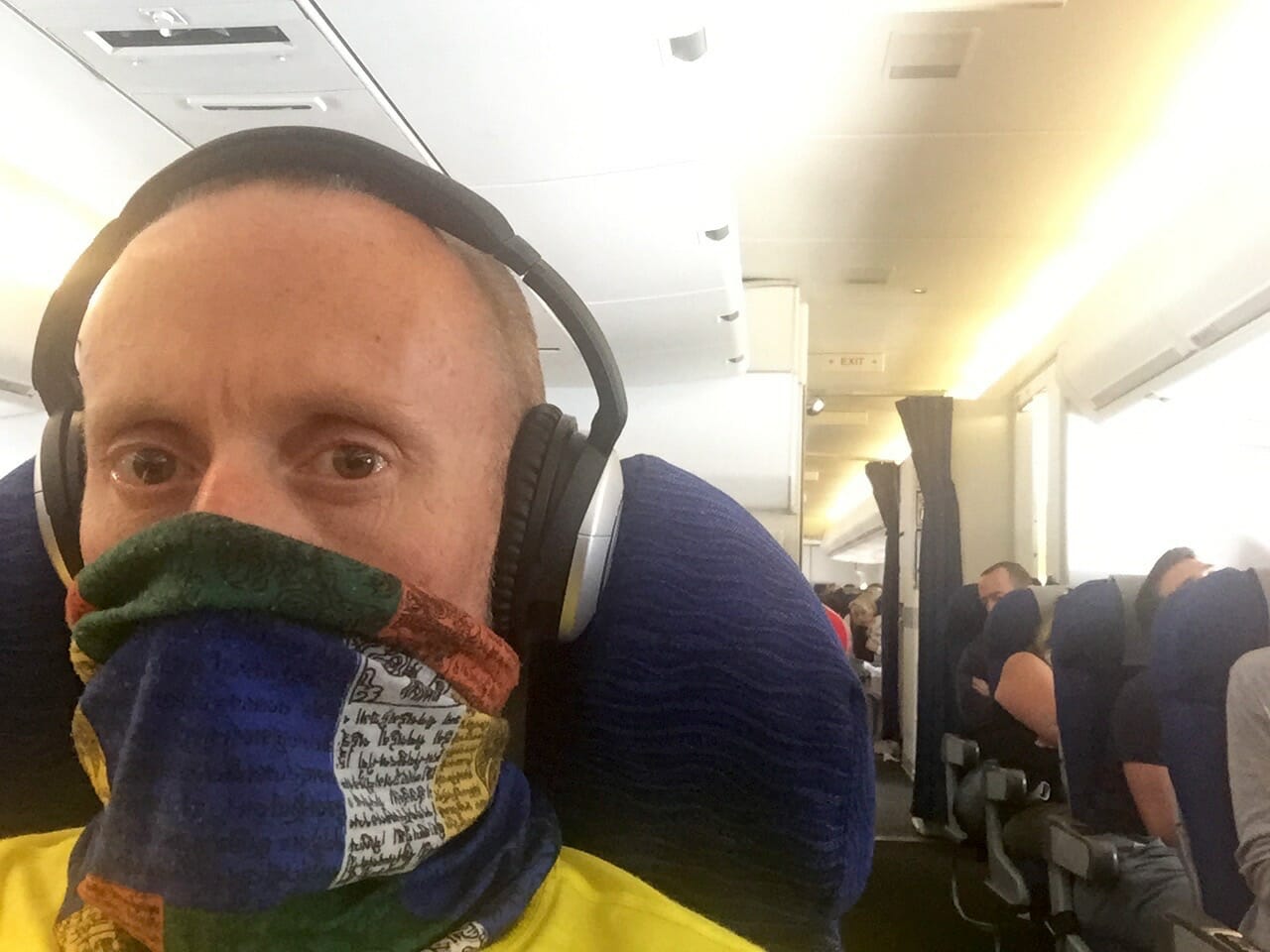 I got booked flights through Expedia and ended up with a flight of 23 hours and 29 hours return. Expedia seems I'm ok to use as I collect information and tickets for all airlines and hotels in the same app. On the mobile phone. The trip went from Oslo to London and Miami before I landed in Quito.
The first challenge I met on Gardermoen in connection with check-in and the fact that I should have a flight in Miami. Of ignorance, I had not purchased the Electronic System for Travel Authorization (ESTA), which is a "Visa" requirement for anyone in the United States. ESTA is available on the internet, but also at the Gardermoen counter. Fortunately, I had checked in my luggage all the way to Quito.
When I landed in Miami, I had less than two hours to the next flight and this was an airport with a complete chaos and more level of security. In addition, the guards and police at the airport had no understanding or sympathy with passengers who had bad time, for bad time everyone has. The flight to Quito was fortunately delayed and I reached it with a small margin.
Destination - Quito
Quito is the capital of Ecuador and is the second highest capital of the world with 2,850 meters above sea level and has almost 1.9 million inhabitants. The city is located on the eastern slope of the 4,759 meter high and active volcano Pichincha. The building itself reminds me of pictures I have seen of the favela in Rio with many many simple and simple buildings that formed waves in the landscape several miles to each side.

Based on the type of armed forces and the amount of guards on properties, I got a clear impression that crime was a problem, but I did not experience any episodes during my stay. However, several shops and restaurants locked the doors when we entered, arguing with troubled beggars. There were many shops that, in addition to equipment, offered mountain and mountain bike tours, rafting, jungle trips and boat trips to the Galapagos Islands.
Suitcase at Heathrow
When we landed in Quito my suitcase was gone. After some search from the baking crew, they found out that the suitcase was still in London. I then took a cab and left a little given to the hotel with just the hand luggage. Well in the hotel room I started out from the contents of the hand luggage to chart what I lacked of running equipment. I had a small 20 liter bag, dry food, sleeping bag, shorts, sweater, t-shirt, two pairs of stockings and running shoes.
But it was two days before the start of the race, so the day after I used to find shops selling sports and hiking equipment, as well as chart which ones sold the relevant equipment parts that I lacked. I focused on the list of compulsory equipment we had received from 4deserts. Participants who have compulsory equipment receive penalty points and can be refused to start in case of serious deficiencies such as food and calories.
Control, brifing and outreach
Two days after, it was time to check equipment, brifing and departure to start at the foot of Cotopaxi and after a last hotel breakfast I confirmed that the suitcase had still not arrived. I therefore had to shop for the necessary equipment and I was pleased with the list of current stores and equipment. There were no specialized stores that had equipment based on my special requirement specifications so I had to buy from actual deficiencies and lower the quality requirements. The equipment purchased was a lot cheaper in Ecuador than in Norway, so I was pleased with the health care.
Packing
I had no choice about sacks, so much of the two previous days in the hotel I used to plan how to accommodate six days of food, minimum 14,000 calories, gel and protein bars as well as obligatory equipment and maybe a little extra in a 20 liter sack.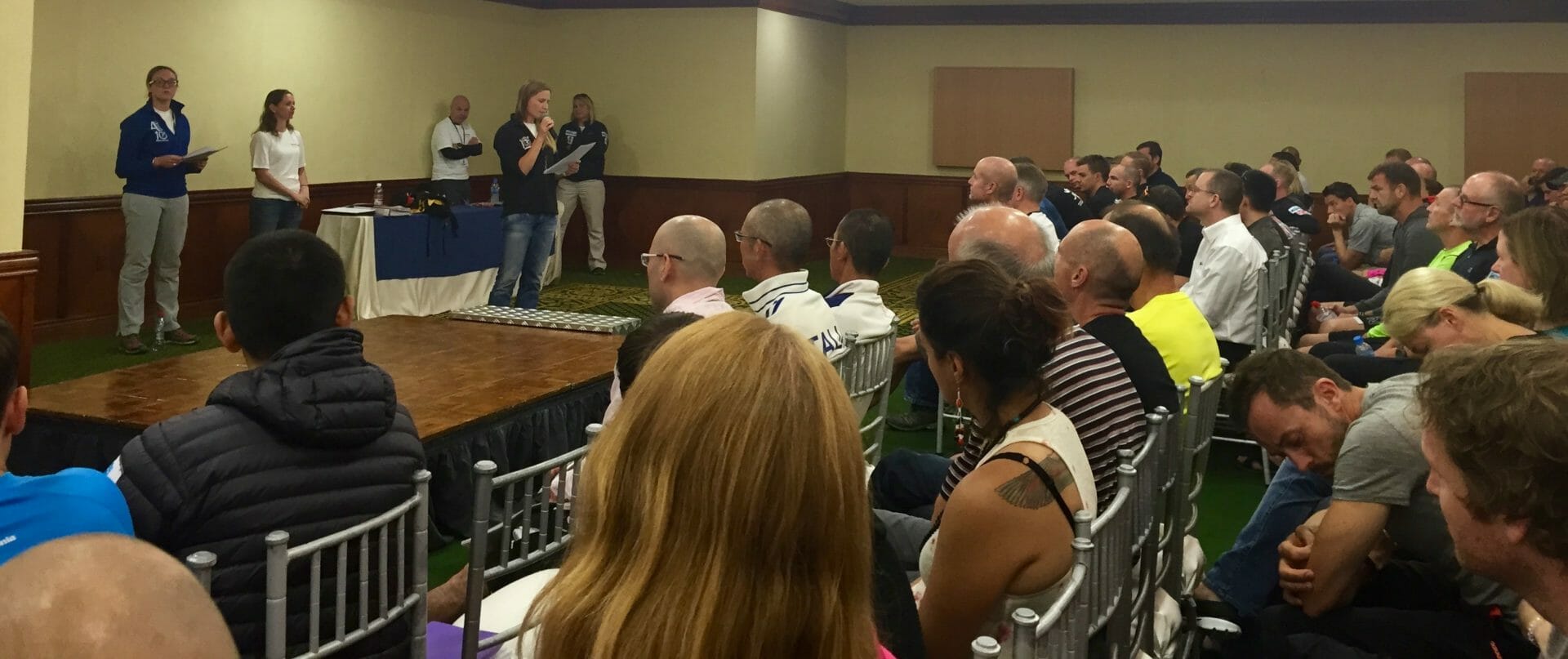 I had the test on my back with lighter content and it felt nice so I was confident of this choice.
Therefore, I spent good time stripping away unnecessary weight on equipment and food packaging that had to go up in the bag. For me, all grams and centimeters that could be saved were important. Later in the day and just before I checked the equipment, my suitcase arrived at the hotel. This gave me the opportunity to exchange parts of the contents of the bag, I chose to include, among other things, sleeping bag of dun.

When checking equipment, I got the required content and the weight of the bag was barely six kilos. Before leaving I went upstairs to the room and stuffed some extra food and snacks. With 1.5 liters of water the sack was between eight and nine kilos.
transport leg
We are driven by bus to Cotopaxi where we were to sleep and where the start of the race was the following day. In what we are going to drive we quickly uncover who is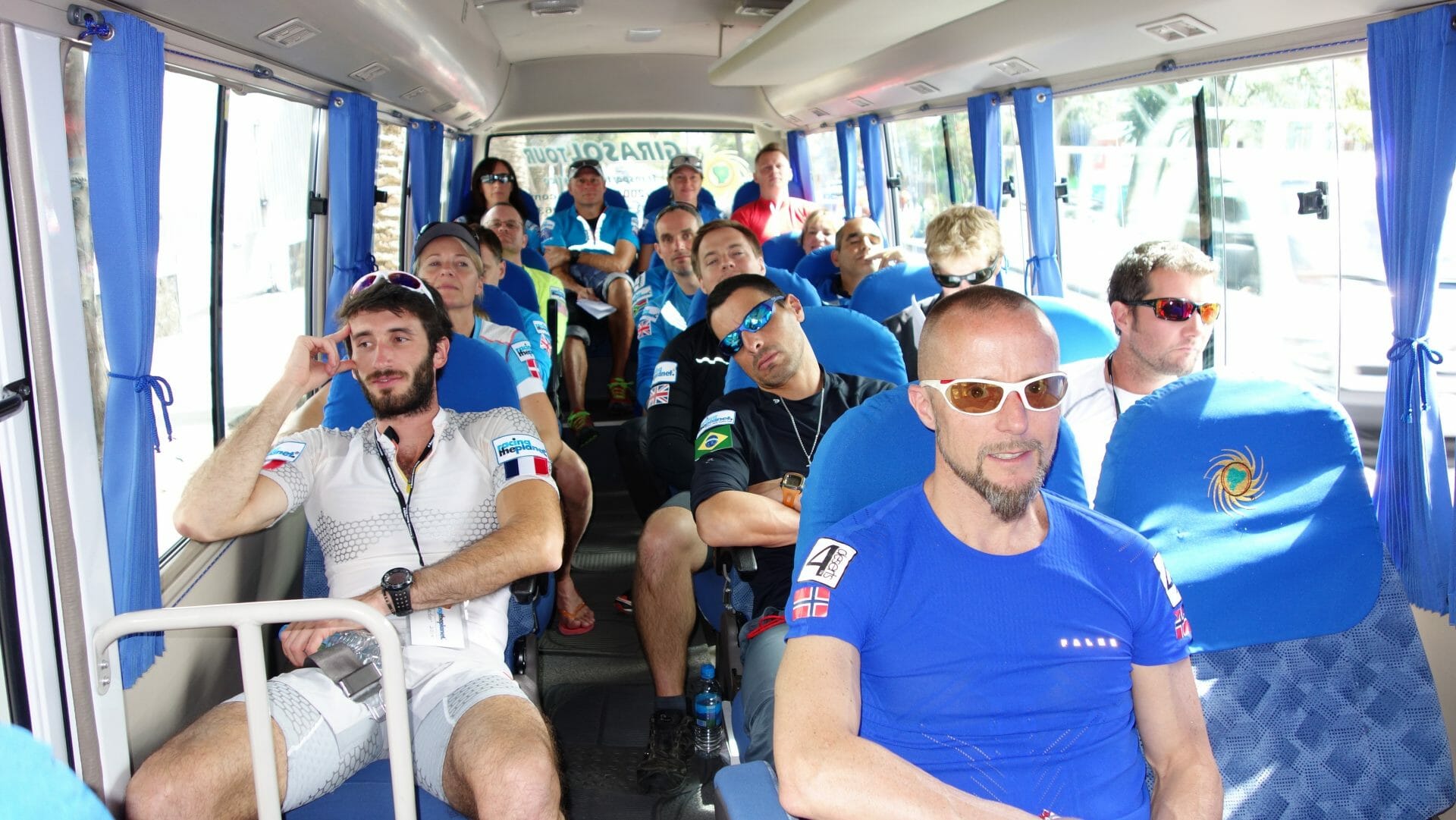 first timers. Everyone who has participated in a similar race knows that this evening's dinner we do not need to carry or pack in the bag. For example, I always have hot hot pizza and a cola, others have a good beef dinner, barbecue sausages, some beer or a bottle of wine and the like. The camp of the day was at the foot of Cotopaxi, which is one of the world's most dangerous volcanoes and is nearly 6,000 moh. It was cold and nature was not as exciting to me as Nordmann. The tree line is up to 4,000 moh. and the vegetation was characterized by spruce trees, aloe vera cacti, grass and snow a little higher up. The tents seemed promising with waterproof flooring, good standing height and intake net.
The following text is mainly taken from my blog at 4deserts and written after each daydate.
STAGE 1
Hi, then we're going. On the start day we have had the second longest distance. I had a nice start, but after the third checkpoint I chose to take it a bit more calm. I was not particularly tired, but the sack waved abnormally up and down so my entire backbone was burned by the rodent. My shoes are perfect to run with, but when I started walking I noticed that I had some abnormal pain in one knee. I did not think much about my knee since I had been out on the trail for over six hours and then it's natural to have a pain. In addition, I always "take a little" on my feelings the first day.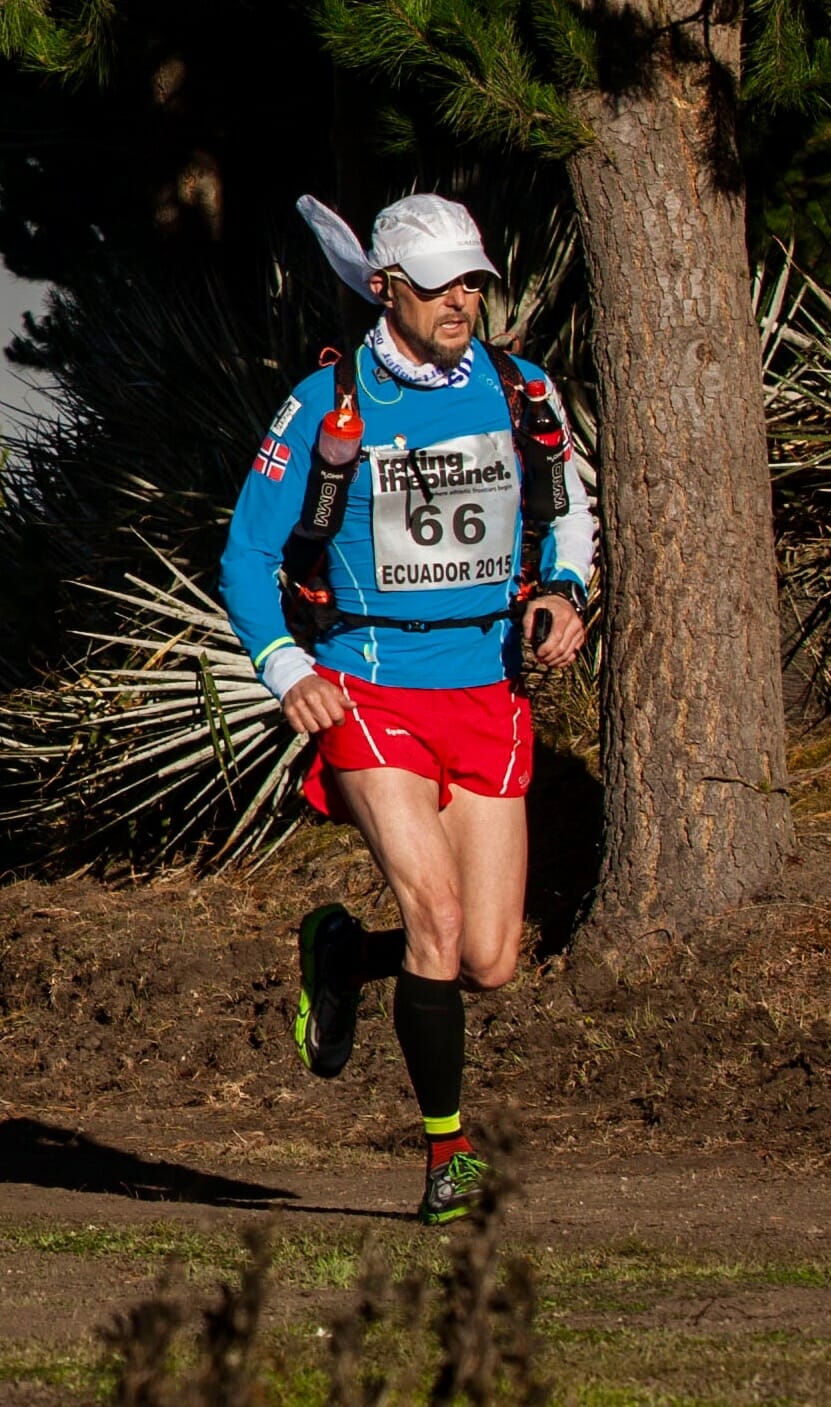 I was overwhelming among the top twenty. The daylight was characterized by a lot of gravel roads, but also a few kilometers on the railways. As we walked on railways, it was annoyingly difficult to adjust the path length of the railways as they had different distances. It's not just us who use the train rails, so it was stupid to run with music on the ears. The race was mostly over 3,500 moh. and started with an increase up to Cotopaxi. Like several competitors, one of the participants in my tent got problems with the height. Even when he was trying to relax, the pulse was over 180. When he lay in the tent waiting for transport to the hospital, I discovered that not everyone had the same humor as me. I made a bad attempt to keep his mood up by mentioning a saying I had read on a t-shirt - "If You Die We Split Your Gear". He was transported quickly on the same day.
It's cool at night, cold wind around the clock, but the sun is warming a day. Go night
STAGE 2
Thanks for all the nice and motivating comments on my blog.
Then the second leg ended and it was tough with a lot of backing. During this race I have planned to use spells on the second and fourth leg so today was the first time. It was surprisingly good in uphill, but the downside is that I have to carry the rods downhill and flatmark, as I do not have a single fastening system to them on the bag.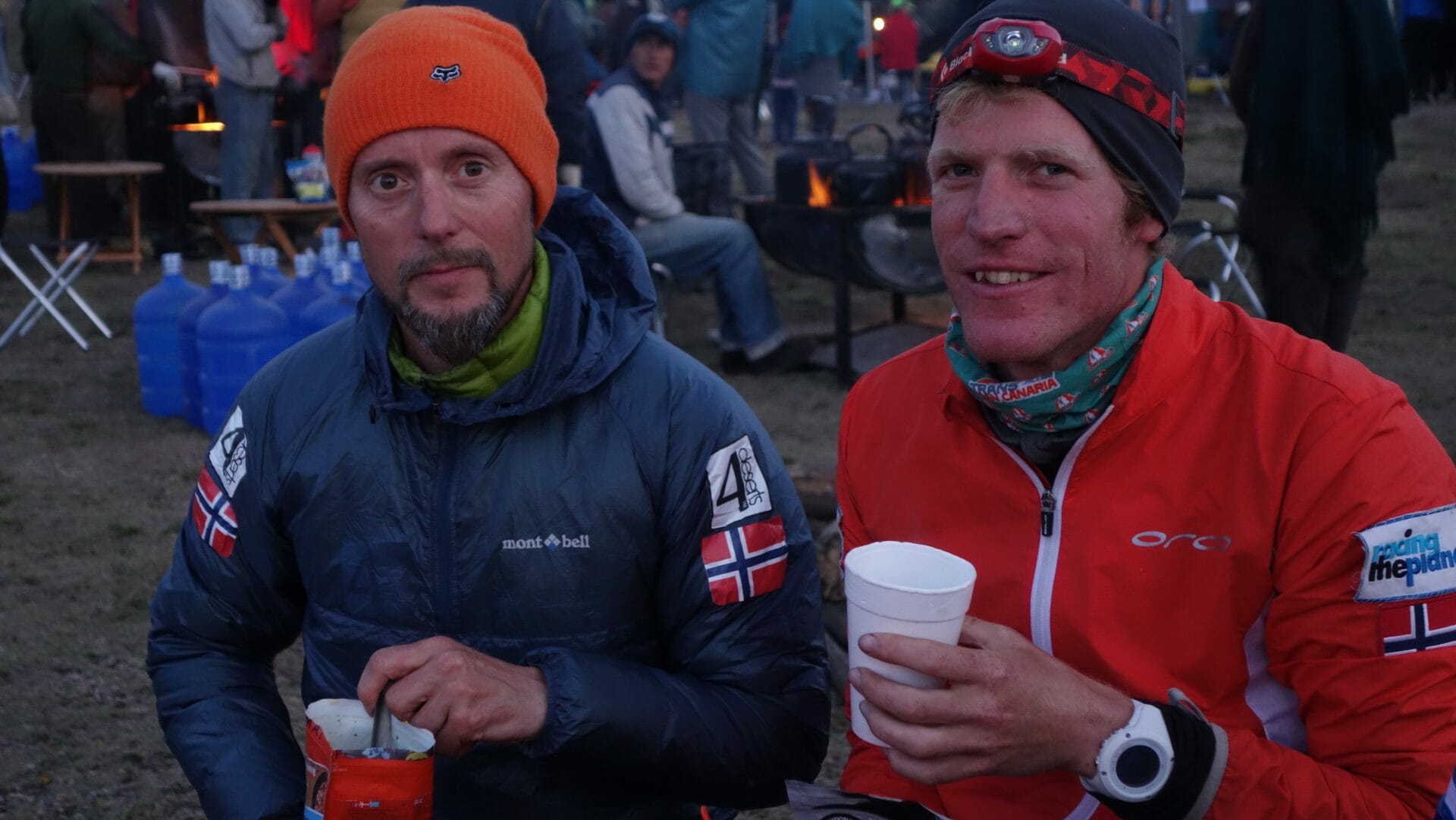 I've got the bag checked and it's better today. In addition, I have used superlime from the sprayer to lose my back so I'll get away from the worst gallbladder years.
It was also announced that the day before was one who was hit by car and today there were several who collapsed because of the height. We are constantly being attacked by wild dogs and yesterday there were four who became heavy bites, of which three were sent to hospital for racial check. There are more in hospitals than I have experienced so early in a race.
My form is ok, and the first big blink pops right before checkpoint three with a sleeve. Even though the solution is simple, the solution is simple - run on. The first nail that is on the lilletåa disappears with tanga before starting tomorrow morning. It is sour and cold in the evening and strong sun and wind during the daytime. Is already matlei, but it is important to get all the calories, so there will be some forced feeding in the evening. Go night
STAGE 3.
Then the third stage was over. Today, there was also a wonderful, beautiful race track that went through dalsøkk and over several great mountain passes. To me it was a little tough for the knee in the downhill slopes. I way go the last fifteen kilometers. This is frustrating when I have never had problems with my knee before, but I remember that Ole Norstad who was in the lead at Gobi March had to break the race after a few days because of the knee. When planning to start one year ahead, the price is high On a race like this and when the knee starts to comfort, it's important to be able to change the focus from trying to be among the best to actually focus on completing the entire race. In addition, it is important with a small reminder that there are three race days and approx. 150 km left.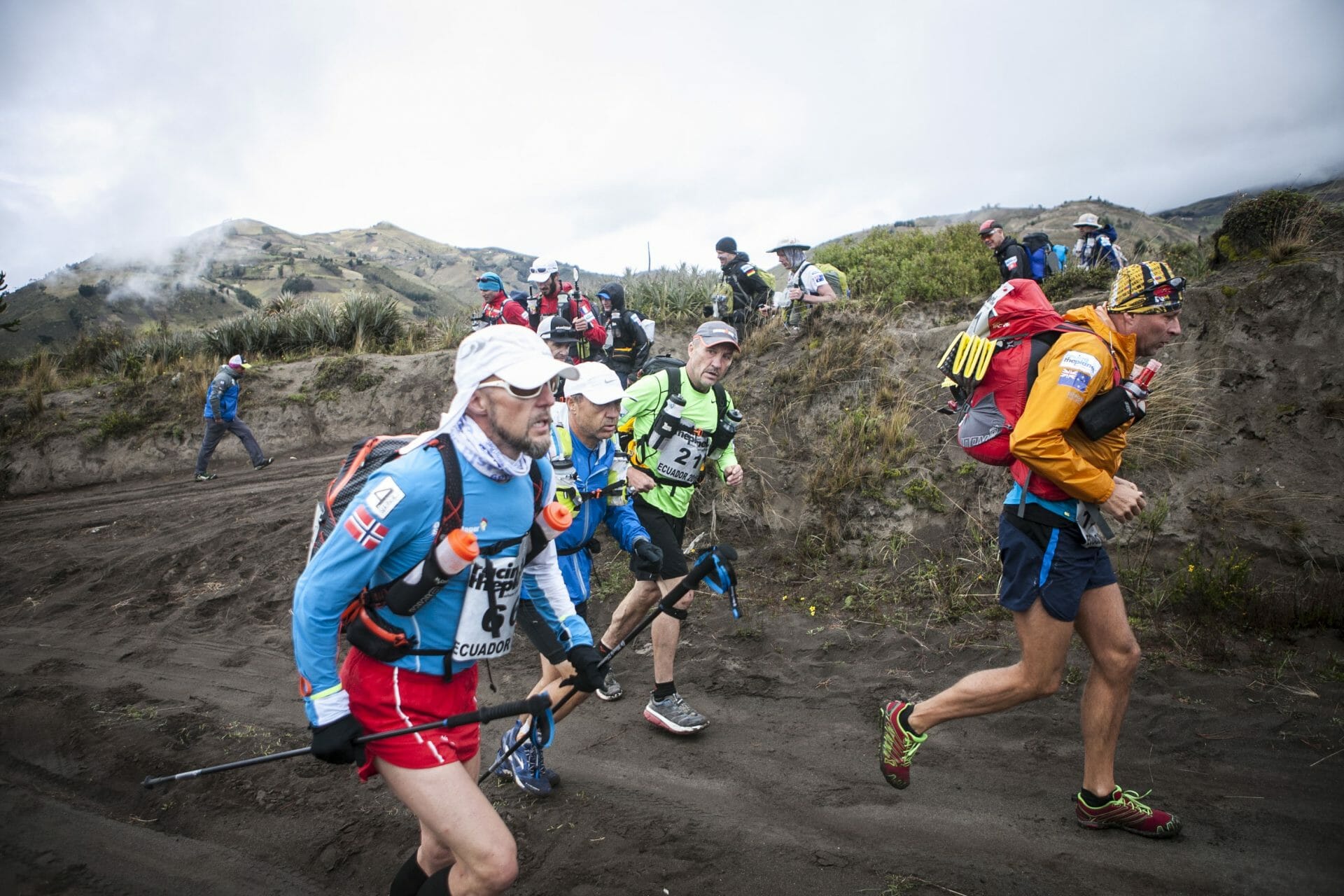 It became a bit of frustration at the beginning when I had a lot of energy in my body and walking was passed by the whole elite with more. I managed to enjoy the fact that by walking, I could enjoy the beautiful scenery and surroundings in a better way.
Tomorrow there is some uphill that suits me well. Now I'm going to enjoy Cod Casserole from Real Turmat.
Although he lives in England, the head of the race is originally from Norway (Åke Fagereng), which is both motivating and cool.
STAGE 4.
Then the fourth leg is finished and in my head it's a leg again.
I was visiting the medical tent last night as one knee had swept up. I received ibuprofen ointment and dressing. As I was injured, I accepted to participate in a survey conducted by Stanford University in conjunction with anti-inflammatory tablets and this type of long run. This meant blood tests, weighing and tablets every four hours from the morning to the finish line. I received a whole gift bag with colorful tablets that I would take.
The bandage prevented me from bending my knee, which was particularly challenging in the toilet, which is a hole in the ground. In addition, there was a GREAT spider with 4-5 cm legs in the toilet hole so it became a very short visit. I had decided to save my knee by not running or focusing on being healthy enough to complete the remaining days.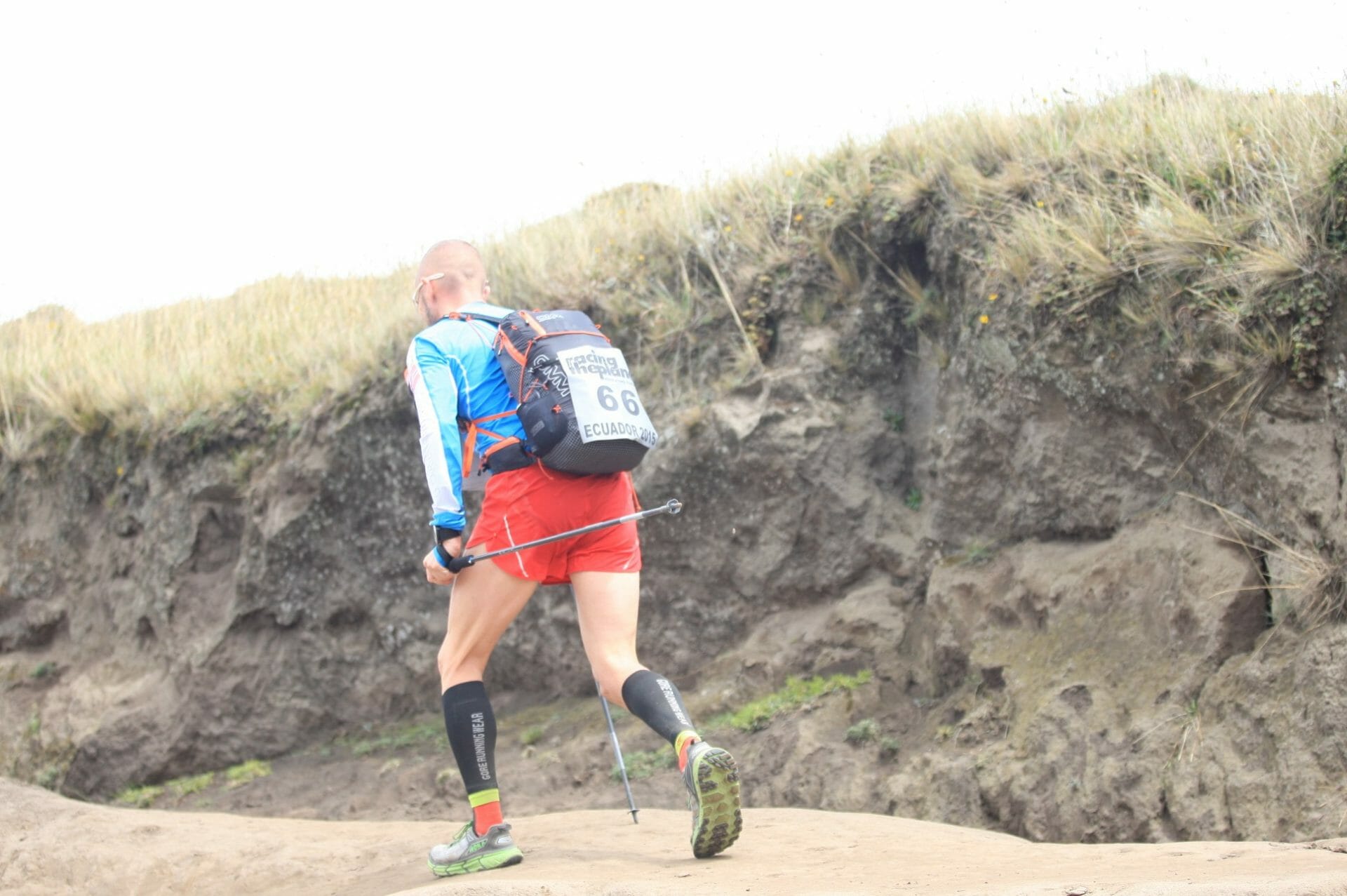 The trail today was great and we followed the old incaspores in beautiful valleys and over mountains and volcanoes that stood at 3900 moh. There have been very changing weather with sun, strong wind and rain that suits me like sun lining. In addition, there were 2,997 climbing meters today that also suited me. As I did not run I had a lot of profits and I used the counterbags to run on spikes and "hufseteknikk". This technique I have learned about the training with Nittedal Banquet Racers and do not charge knees in the same way as regular running. This was a new technique for all other competitors with and without spells. There was training and training with spells in the camp after finishing this day. Although someone took me back and ran away from me, I was in the back of those uphill, so from my health, I was very pleased with the effort.
Tomorrow it's the "long leg" and I'm planning to take it easy with my knee.
I've been fed up with food, though I'm very tired of dry food. Gel I have given up and filled here after the bottles of Tailwind. Someone had picked the track on the trail today so I'll keep my eyes up tomorrow.
STAGE 5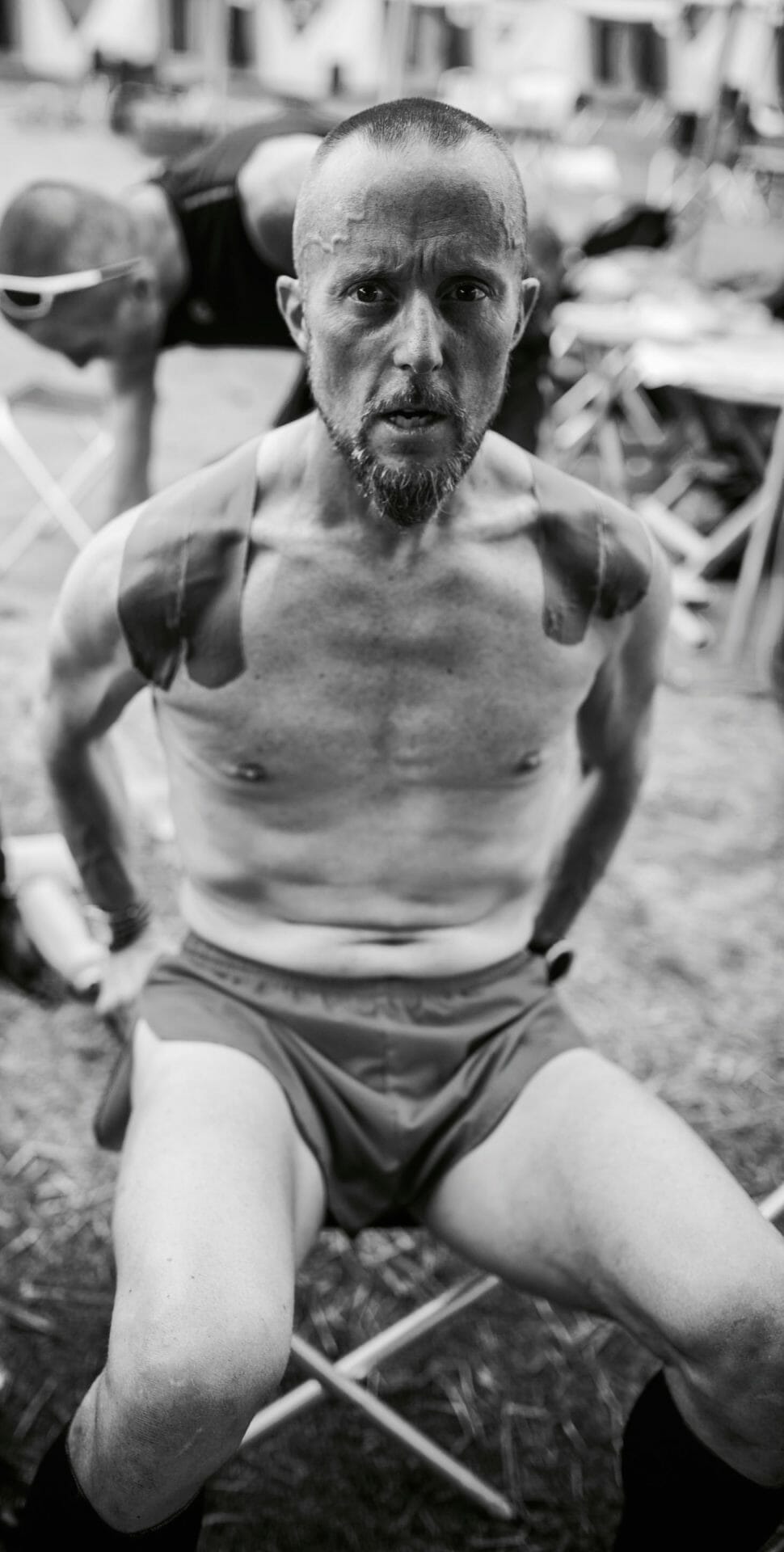 Today it was the longest stage that was conducted. We ran from the high mountains and into the jungle. Høyfjellet reminded much of Norwegian nature, which included, among other things, forest forests. When the race started today the swelling of the knee was given, but I was careful until checkpoint three. I felt good at the knee that I decided to start running. It went well in the first slopes, both up and down. That I have a little bit of pain here and there should only be missing about 180 kilometers, but I have a respect for a knee that goes in one with thighs and legs. It was a little ambitious to try to reach the leaderboard that had already run the first two to three hours before checkpoint three. But since I had forced myself to go the day before, I was full of energy, so just giving gas. That the race was six and a half miles had nothing to say about the pace. I increased the amount of electrolytes and reduced the intake of the purse because I had a high humidity and a little cloudy. I ran straight past checkpoint five without replenishing water. By a river in the jungle, I chose to stop rinsing my face and head before moving on. After a few meters, I had to stop, because then the water was pouring into my eyes and the salt content led me to see nothing. I fumbled back to the river and washed my eyes before I continued with a smile.
After checkpoint six I continued the pace and left another two competitors. When I scored, I was number seven in total and with a good margin. This location tasted good for one that the day before had been given the nickname Gandalv.
It was incredible fun to run in the jungle and after finishing we got a banana in prize.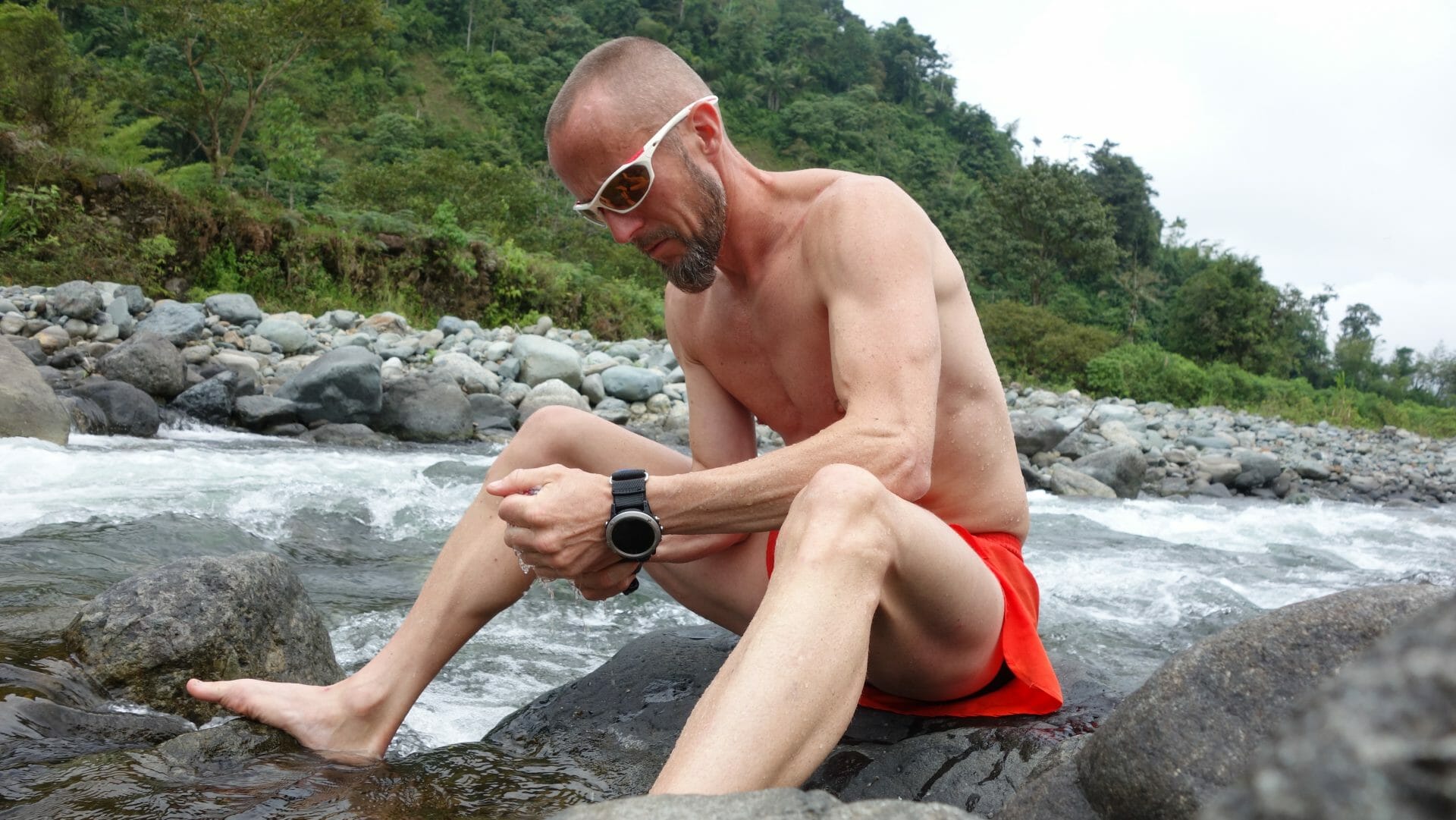 I had noticed that there was a river in the jungle below the target passage and after the race I collected my clothes and walked alone through the jungle down to the river I had heard a shower. I sat down in the river to wash all the clothes I had on and those I had brought. It was an incredibly good experience to eventually feel clean after five days of running, tent life and no water to wash. I was sitting for a while to just enjoy the slightly special situation and reminded me of the book "The best things in life are things".


Rest day
In order for the most possible to complete the races, 4deserts has chosen to allow participants to split the long leg into two days. That is, those who spent a long time could choose to stay there at the checkpoint five, get hot water and continue the following day. Those who chose this then escaped the jungle with minimal light and hungry animals like puma, snakes and spiders.
For us who completed the first day, this became an involuntary day of rest with even more dry food. Everyone slept well but I woke up on the day of rest in despair of hens and cocks who ate and chopped right outside the tent at six o'clock in the morning.

In half-emptying, I threw a nose of the colorful anti-inflammatory tablets on the chickens to scare them away, but they just tapped on. I eventually fell down and fell asleep again. When I woke up later a competitor sat outside the tent wondering what was wrong with the two robes lying on my back to jump ...
The last day-trip is only twelve kilometers, so there were many who had a desire to finish. It did not get any better when the organizers chose to have a party of beer and barbecue food right at the participants' tent.
This day we exchanged and shared the remains of food with each other to get some variety. We also bought a little pot of potato and rice, that was good. I told the Indians who made the food that I was a vegetarian and wondered if there was chicken in the pot. No, the Indians replied to me for joy. The casserole was thin, but the rice tasted very good. Another participant asked a little bit of amazement about "you are not a vegetarian" after the meal. Yes, but there was no chicken in the casserole, I responded with a happy smile. Then he replied saying, "It's true that it's not chicken, it's guinea pig.
STAGE 6.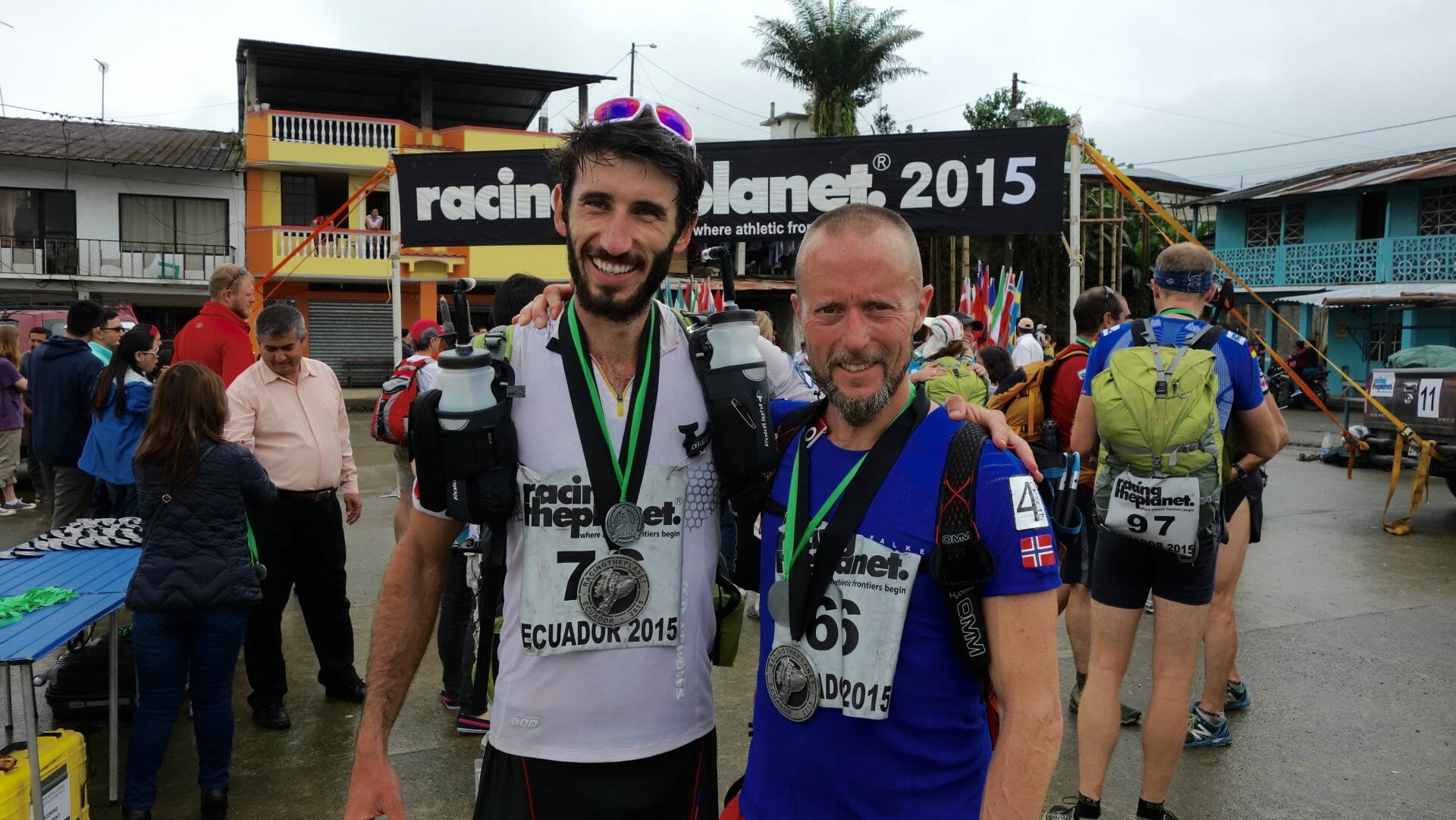 Before the start of the last stage I learned that the closest competitor was just four minutes ahead of me. I would then try to climb a spot further up the list and allied me with a Frenchman (Alexandre Lucas) whom I shared a tent with. We ran behind the leader of the race where I pulled the first kilometers uphill and when I was emptied, I left Alexandre on the remaining distance. I was attacked by wild dogs twice on this distance, but finally came to the finish with a big smile in third place.
In goal with a strange emptiness

After finishing we got fruit, soda and some food. We also handed out our dropbag with warm clothes. I found some dollars and paid to have a shower at home in someone in the village before we sat in buses to drive for six hours through Amazonas and back to Quito. This drive was probably the most dangerous thing I did on my whole trip. In addition, the air conditioning was set to ugly, the windows were shut up and we put in bad clothes, worn and sweaty bodies. I inflicted colds that became sore throat on my flight home.

Later in the hotel there was a prize party with good food and drinks. I was awarded the honorable invitation to the 4desert race "The Last Desert" in Antarctica.
The day before departure, I used to be a tourist and visited "Ecuador, Quito, Half of the World", which is museum, etc., located around the equator line.