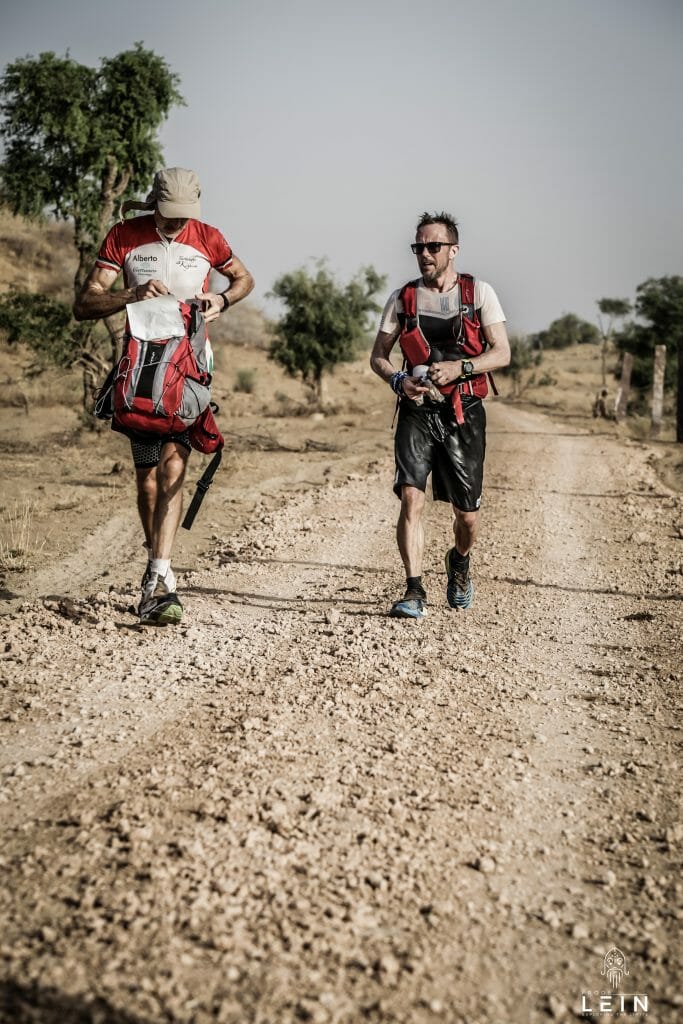 When choosing clothing, it is important to think that the choices made will be on the body for seven days in extreme heat, out in a desert without shower and washing facilities. In addition, there are cacti, bushes with thorns and a sack that rubs both on the back and over the shoulders. After the daylight it is good to wear something that covered the arms in the sunbathing, and in the sandstorm it is important to cover the most.
shorts
I chose one some long shorts which covers the most of the load. Then I release direct sunlight, it gets cooler for letting and prevents sunburn. It is also important that the shorts in the shorts are comfortable with a knitted sweater around the thigh that does not have a thick stitch. This "trickster" is the area where the sweat settles and eventually becomes stiff of salt and cuts unpleasantly in the step.
T-shirt
I chose a thin and seamless T-shirt from Salomonwhich dries fast and has a cooling effect. With a backpack or vest it is also important that the t-shirt does not lie with the entire surface against the body or has seams that cut into the skin.
Sweater / jacket
Compulsory clothing in the competition was a long-sleeved sweater and jacket. I had an airy sweater from Brynje of 102 grams and one water resistant jacket of 85 grams from Salomon. Denne jakka har svært gode pusteegenskaper og har et stoff som er behagelig direkte på kroppen.
Etter tre dager i sola hadde en konkurrent blitt så alvorlig solbrent at han hadde fått blemmer på armene. Han hadde selv en litt «tykk» genser, så da jeg valgte å donere genseren til han for bruk i konkurransen ble han overlykkelig.
Jakka var perfekt når sandstormene herjet som verst og den varmet godt på kveldene etter dagsetappene. I halsen slipper jeg ubehagelig glidelås og knapper – det er små magneter som holder halskraven behagelig lukket.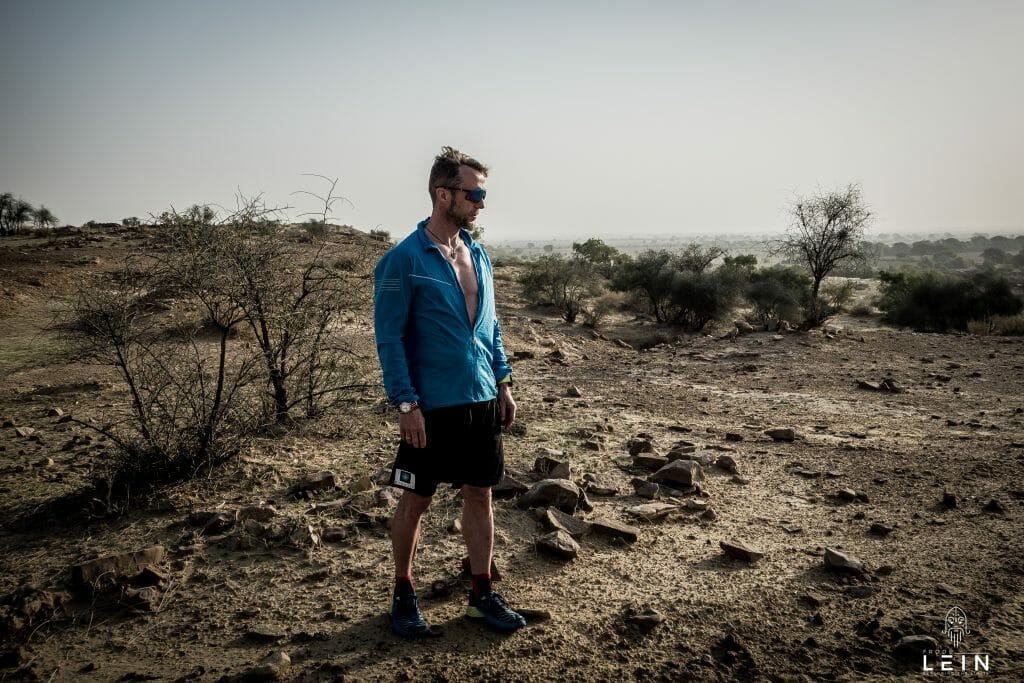 Headgear
For six years I have used my superlative caps from Salomon every time I competed in deserts. With good airing, it is perfect with its sun-protective curtain covering sides and neck. sunglasses er både obligatorisk og nødvendig i ørkenløp. Sand som pisker i øyner og ansikt er svært ubehagelig. Når det blåste som verst dekker jeg ansiktet med en buff. I ekstreme tilfeller lager jeg hull til øynene i buffen -for å dekke hele ansiktet.