Da jeg skulle velge bekledning til Yukon Arctic Ultra, var erfaring fra løpeturer i vinterfjellet og konkurranser på Grønlandsisen and against South Pole godt å ha i bagasjen. Et viktig element for meg er å rådføre meg med personer som har lokalkunnskap og ekspedisjonserfaring fra tilsvarende strøk.
Av undertøy valgte jeg å ha to lag med syntetisk netting-konstruksjon både på overkropp og på bena.
Ull er veldig behagelig å ha på kroppen ved lav aktivitet og hvile, men suger til seg opp mot 90% fuktighet. Ved høy aktivitet svetter man, og da er syntetisk mest praktisk. Syntetisk polycolon suger bare til seg 6% og transporterer fukt fra «klam luft» og svette vekk fra kroppen.
Som mellomlag hadde jeg ytterligere ett lag med netting, men med armer hvor netting-konstruksjonen var dekket med merinoull. Armene er ekstra utsatt for kulde og spesielt ved bruk av staver.
Denne lag-på-lag strategien med syntetisk netting på overkropp og ben er fantastisk. Dette er tynne og lette lag som gjør at du beholder bevegeligheten og du balanser kroppstemperaturen enklere.
Competition clothing
Da konkurransen startet, brukte jeg som yttertøy en vindtett softshell-jakke med hette som har god ventilasjon via brystlommene og under armene. I tillegg hadde jeg en tynn og pustende, fukttransporterende løpejakke i syntetisk isolasjon som jeg byttet på eller i kombinasjon med softshell-jakka. På natten brukte jeg gjerne en dunvest på utsiden. Dunvest ble brukt fremfor jakke for å beholde bevegelighet i armene.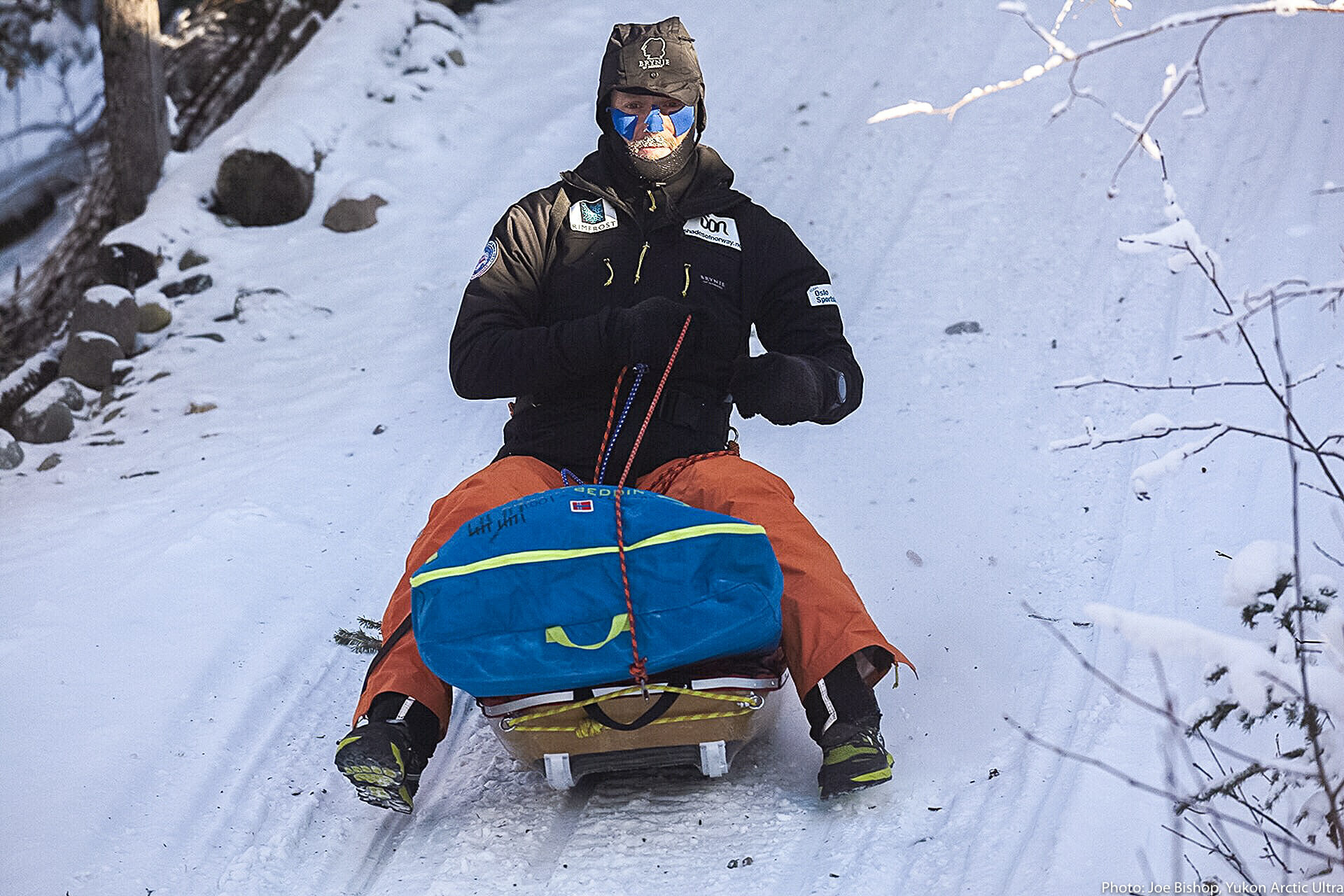 På bena valgte jeg en skibukse med glidelås på sidene. Glidelåsen er praktisk når jeg skal ta den av og på uten å måtte ta av meg fottøy, samt perfekt til ventilering når jeg ble varm. Når det blåste som verst benyttet jeg i tillegg en tynn shell pant.
Fottøy
Til konkurransen valgte jeg strømper fra Inov-8 av merinoull og et par romslige sko av typen Altra Lone Peak 3.0 Mid. Med gamasjer fra Gore utenpå fungerte dette glimrende.
Hands
På hendene hadde jeg to par med innervotter og et par med large wind turbines.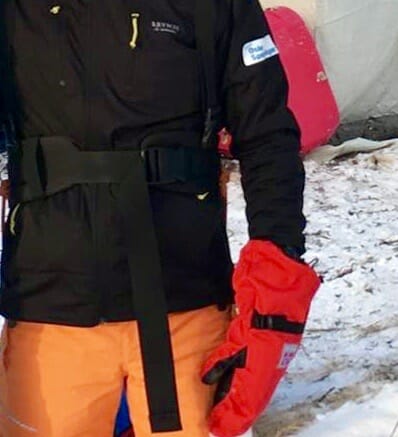 The inner wards were of fleece and a pair "Liners" of wool with mesh. The Witnesses worked well individually or in combination with each other in two and three teams. PS. Gloves do not work at these temperatures!
Headgear
Jeg hadde en «Oluf»-lue med fleece innvendig, gode klaffer over ørene og glidelås for lufting på toppen. Jeg benyttet også
one to two teams off thin baleclava med ventilasjonspaneler foran ører og munn. Jeg måtte brette baleclavaen vekk fra munnen da kondens fra munnen umiddelbart frøs den fast i ansiktet. I ansiktet benyttet jeg blå teip på utsatte områder som nese og kinnbein.
Clothing for rest and food
Hver gang vi hadde mat- og drikkepause, var jeg rask med å få på en varm good down jacket with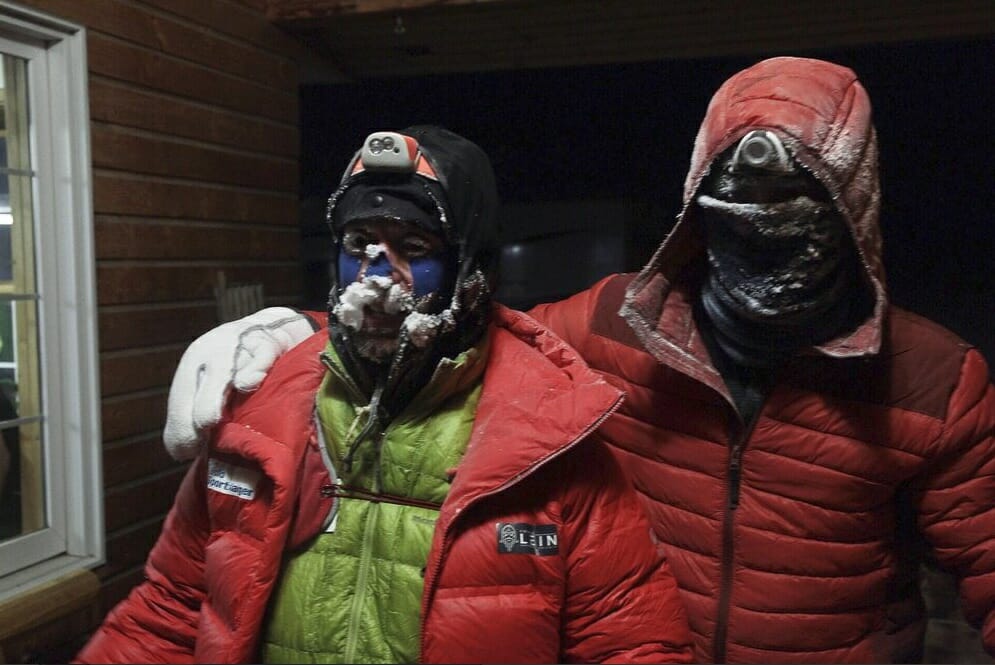 store innerlommer og hadde en god hette. Når vi slo leir for natten tok jeg i tillegg på en syntetisk hot pants med langsgående glidelås og tykke socks med et par dunsko (bivouac shoes) på bena.