Jeg hadde på sensommeren fått tafset litt med Garmin f?nix 6X Solar og blitt helfrelst, der og da. Det mest imponerende var selvfølgelig «solar power». Ikke i min fjerneste tanke hadde jeg trodd det var mulig å lade batteriet via solenergi på en så liten flate som glassplaten til klokken.
Jeg ble også godt fornøyd da jeg skulle bla igjennom alle funksjonene og fikk oppleve «widgets» som er en komprimert visualisering av klokkens funksjoner. Med Widgets er det mulig å se tre funksjonsområder samtidig på skjermen.
Batteri-levetid
Batterikapasiteten på Fenix 6x uten «solar power» er opptil 48 dager – som er et kvantesprang foran enhver annen klokke. Fenix 6x har to store modeller; en klokke med safirglass som er ekstra motstandsdyktig mot riper, og en klokke med «solcelle» som gir et par dager ekstra batteri-tid.
I forkant av et etappe-løp som skulle gå gjennom fem nasjonalparker i Kenya, skaffet jeg meg et eksemplar av Garmin f?nix 6X Sapphire.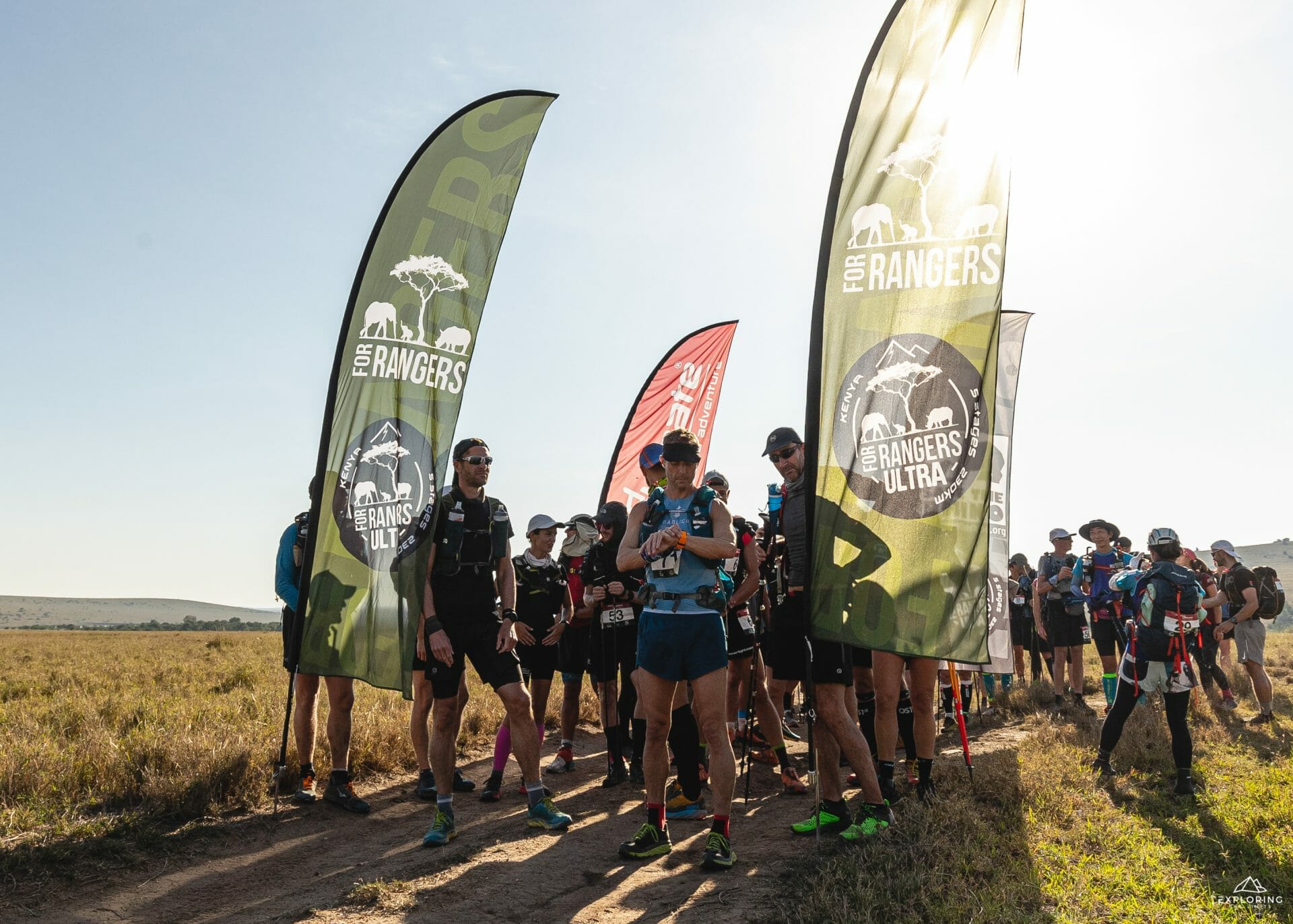 I konkurranser gjennom ørken, jungel og arktiske strøk er det påkrevd at deltagerne kan navigere. I tillegg til kompass, er ofte er en håndholdt GPS med kartfunksjon et krav for å få delta. Vi må løpe med en ryggsekk som inneholder alt av utstyr og mat for hele konkurransen. Skal jeg levere gode resultater er en lett ryggsekk fordelaktig, og da er ikke reserveutstyr noe tema. Valg av bekledning og utstyr må være av en kvalitet som gir meg en trygghet til å fokusere på det viktige – å løpe!
Til konkurransen i Kenya skulle jeg slippe å ha med batteribank.
Etter tre dager med navigasjon gjennom Kenya steppelandskap la jeg merke til økt stressnivå hos konkurrentene som hadde gått tom for batteri på GPS-enhetene. De pakket ut batteribanker og solcellepaneler for å lade opp sine enheter. Jeg minnes den overlegne tryggheten jeg hadde da jeg så ned på min nye Garmin f?nix 6X, og jeg kunne konstaterte at jeg hadde 22 dager gjenværende batteritid – og vi var fortsatt ikke halvveis i konkurransen. En befrielse som er vanskelig å beskrive.
Navigasjon
Når jeg deltar i lange løp eller er på tur med overnatting, har jeg tidligere hatt med en håndholdt navigasjons-enhet. For å oppnå gode resultater i løp er nøyaktig navigasjon svært viktig.
Som da den voldsomme sandstormen i Rajasthan i 2018 krevde 79 menneskeliv, kunne jeg ved hjelp av min Garmin f?nix 5x trygt navigere meg inn til en tredje plass i konkurransen. Garmin har med sin f?nix 6x forsterket kartgjengivelse med en større og krystallklar skjerm. Med vibrasjonsvarsling og den forstørrede skjermen er Garmin f?nix 6x en fullverdig navigasjons-enhet som kan benyttes i komplekse løp.
Ettersom jeg reiser verden rundt for å konkurrere, har jeg stornytte av å kunne mikse mellom satellittsystemene GPS, Glonass og Galileo for å oppnå best mulig navigasjon.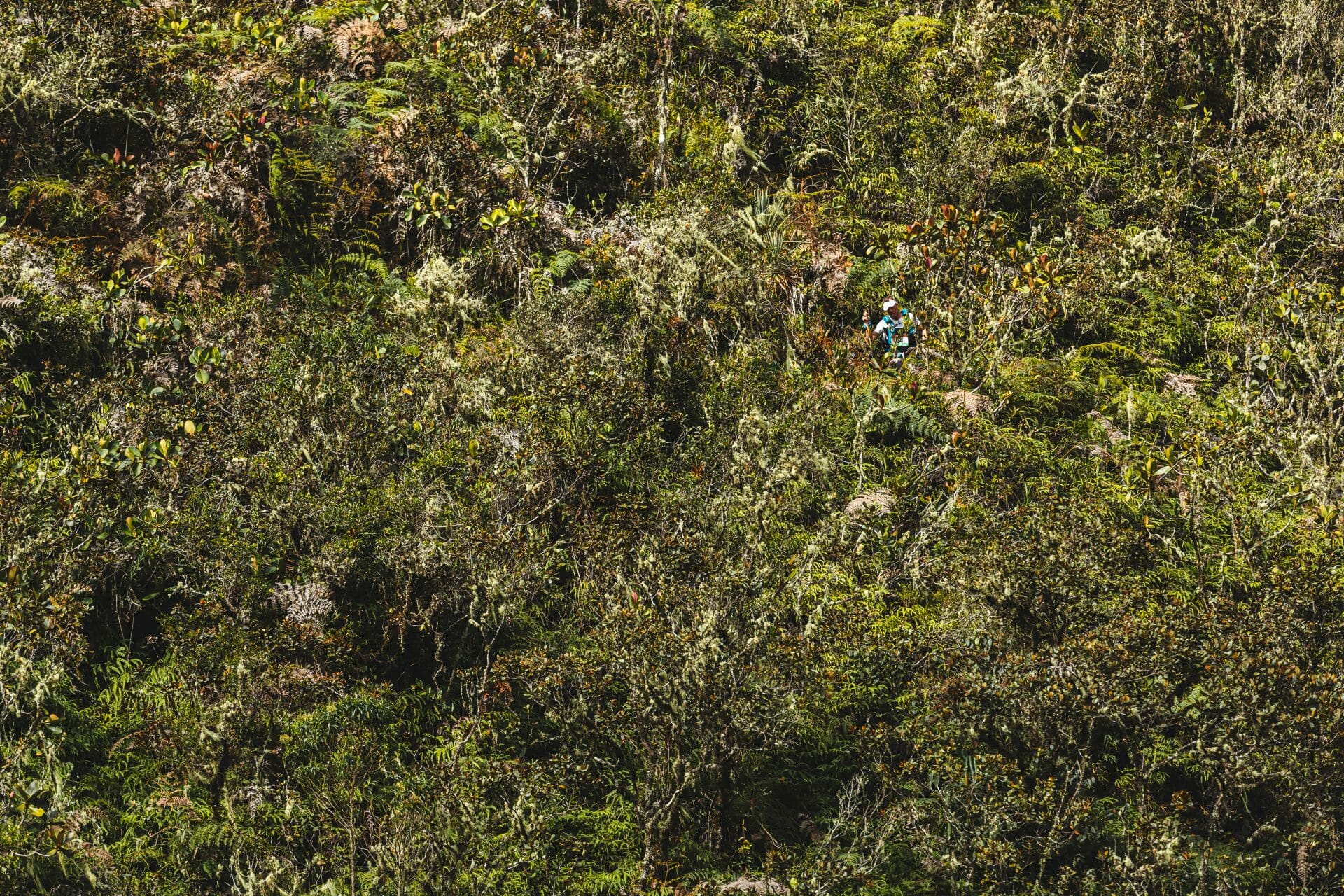 Løpsplanlegging
Med Fenix 6x visualiserer jeg dagsetappene enklere og kan med Climbpro forutse høydekurver som gir meg bedre mulighet til å legge en god strategi for løpet. Jeg benytter PacePro til å dele opp dagsetappene og optimalisere tempo ut fra høydekurver, tretthet og en ønsket/antatt sluttid.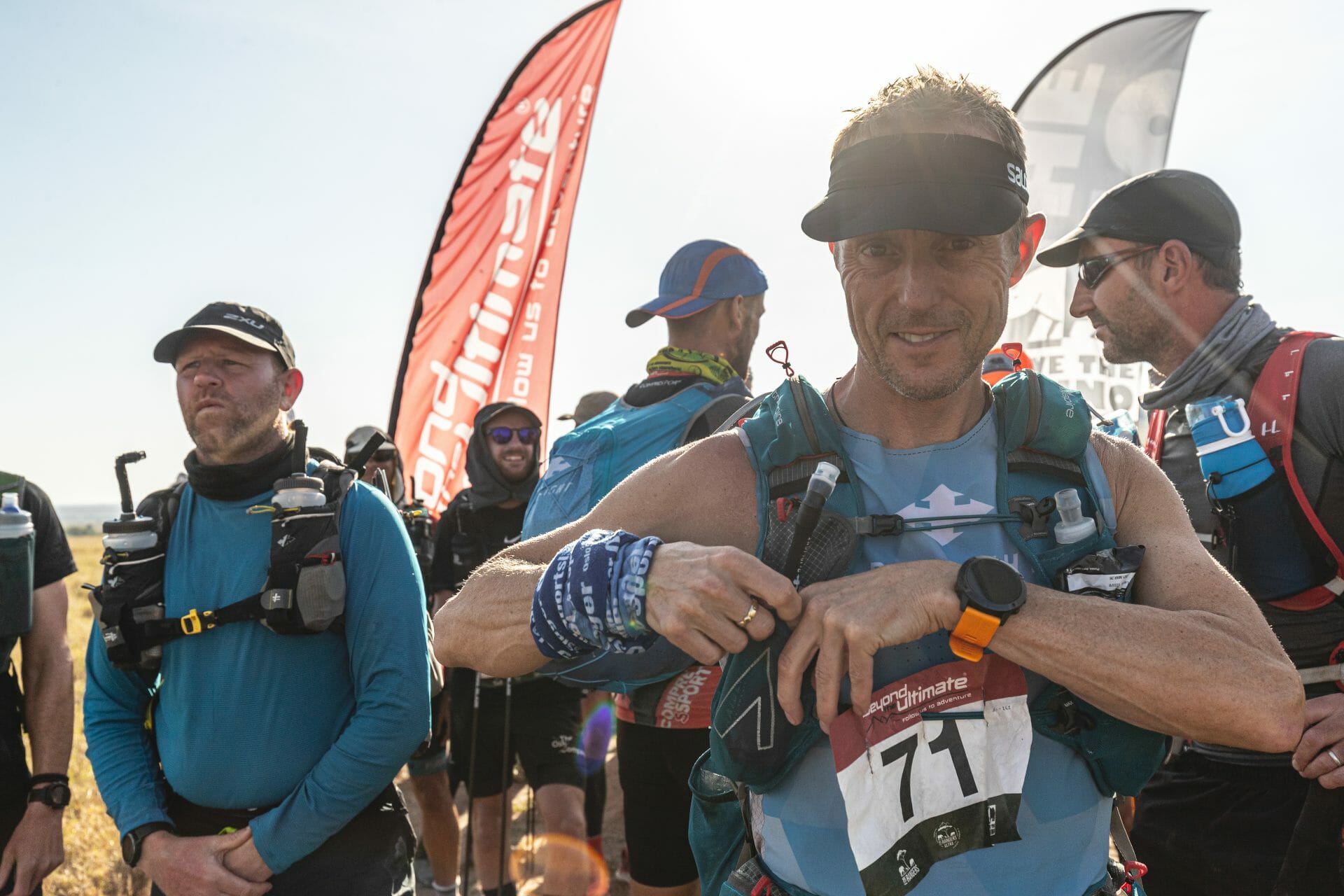 Høyde, varme og akklimatisering
I Kenya løp vi flere dager i to tusen meters høyde, og kombinert med temperaturer opp mot 40 grader reduseres prestasjonsevnen. Med Fenix 6x kunne jeg lettere optimaliserte belastningen ut fra kroppens evne til akklimatisering med funksjoner som kombinerer målinger fra klokkens sensorer for temperatur, høyde, søvn og oksygenmetning i blodet.
I tillegg til overstående faktorer, følger jeg i treningsperioder med på «anbefalt restitusjonstid».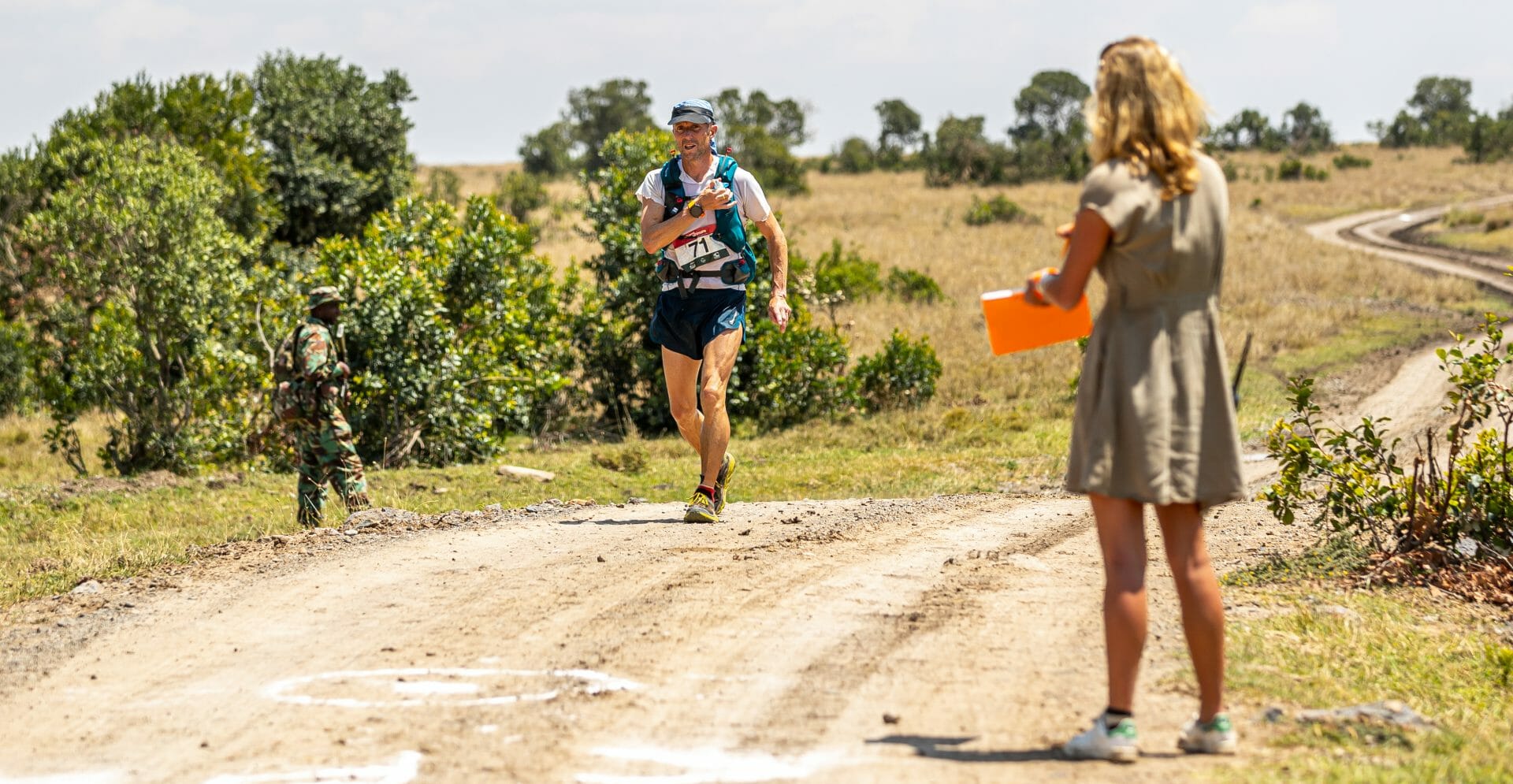 Sikkerhet, sporing og assistanse
Fenix 6x har i kombinasjon med en smarttelefon blitt gitt mulighet for manuell og automatisk varsling av hendelser. Klokken blir med denne funksjonen benyttet som varsling-enhet til forhåndsdefinerte kontaktpersoner som mottar tekstmelding med koordinat og avsenderdata. Din hysteriske kone vil da ringe deg opp hver gang du legger fra deg klokken. Har du rikelig med batteri og mobildekning vil dine utvalgte kunne følge din løpetur i sanntid via en vanlig nettleser.
GarminPay
I Kenya er befolkningen – som mange andre fjerntliggende land jeg har besøkt, overraskende langt fremme teknologisk sammenlignet med Norge. Dette er land som ikke har etterslep av «gammel» teknologi som skal oppgraderes, men som starter med blanke ark og den siste teknologien. I den sammenheng var det en befrielse å kunne benytte klokken med GarminPay som betalingsenhet.
På løpeturer til turisthytter på fjellet og i marka rundt Oslo har jeg vært en lykkelig storbruker av GarminPay for å kunne stagge mine vaffel-abstinenser når telefon og kredittkort ligger hjemme.
Styrketrening
I forkant av løpet i Kenya hadde jeg begynt å benytte Fenix 6x aktivt i styrketrening. For styrketrening har jeg tidligere benyttet meg av en dedikert MobilApp for planlegging og gjennomføring – det er nå historie. Med treningfunksjonen «Styrke» på Garmin Connect oppdaterer jeg min Fenix 6x ned program og gjennomføringen registreres.

Klokken registrerer automatisk antall repetisjoner, antall sett og viser pausetiden som tas med samme øvelse. Det som er ekstra kult ar at klokken klarer selv å identifisere øvelsen som blir gjennomført – alt fra benkpress, curl til situps med vekter …!

Andre artikler fra løpet i Kenya:

", { "class": "col-lg-12 col-lg-offset-1" }) .append(jQuery("", { "class": "error-wrapper" }) .append(jQuery("", { "class": "label label-danger error" }) .html(this.settings.errorText)))); }; this._flickrAnimate = function() { this.element.find('.gallery-container img').each(jQuery.proxy(function(index, el) { var image = el; setTimeout(function() { jQuery(image).parent().fadeIn(); }, this.settings.loadingSpeed * index); }, this)); }; this._printGallery = function(photos) { var element = this.element.find('.gallery-container'); jQuery.each(photos, function(key, photo) { var img = jQuery('