In front of a race, most people have a lot of focus on shoes and I'm no exception.
I had seen a pair of new shoes from Altra that I wanted to run in the desert race India.
But Altra's shoes did not come to Norway before I left, so with good experience from the corresponding race I chose a pair Hoka Clayton 2. Clayton is a pair of extremely lightweight shoes that have a good and wide sole that provide good stability. Clayton is not a terrain shoe, so the succulent sole will eventually be eaten by rough surfaces with sharp stones, etc.
In competitions with long distances and high temperatures, feet mover up. Then I use shoes that are at least one number larger than normal. This competition was no exception, but in combination with some extra sand in the shoe there was eventually some friction that led to blisters - which popped along the way. Not sure if this friction had occurred with the shoe that has a broader shape in the toe box, but I'll get it in time.
What I missed with Clayton was protection (stoneguard / rocking plate) against thorns stuck through the shoe and into the foot as I ran through the scrub and over the cactus. This was particularly troublesome the last two days when a thorn was cracked inside the sole and I felt the tower every time I stepped hard.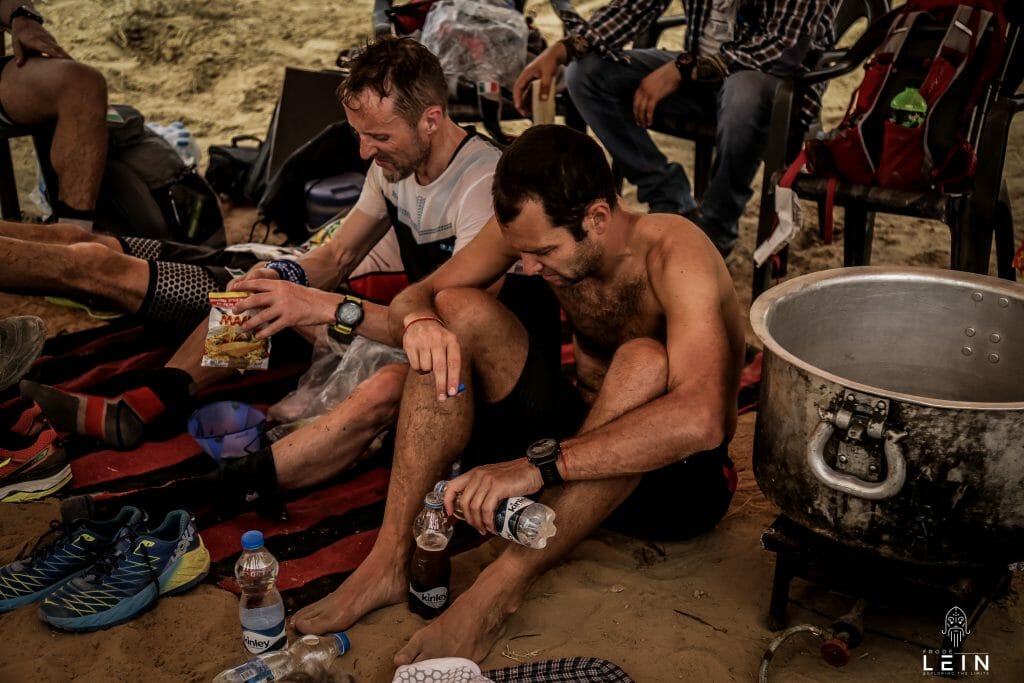 Stockings and gamas
When it comes to socks, "I swear" to thin merino wool from Inov-8 and Ashmei that is molded and sits well on the foot. Gaiters are both practical and compulsory in races like this. I chose to include simple brilliant gaitas produced by Altra, which is intended for Altra shoes. In order for them to sit "right" and well on my Hoka Clayton, I had to glue a Velcro on the full cap to the shoe.