Within race technique, the frequency of the number of steps per minute is one of the most discussed areas. Your racing rate will be directional in order to be more efficient and reduce the basis for damage.
Running speed optimization is based on the number of steps per minute and 180 is the magic number that is intended to be optimal. Natural deviation is the length of the legs that normally correlates with the height of the person - the longer the leg, the longer the length of the ladder which results in a lower frequency.
Simplest is to count every second for one minute and multiply this by two. Counting manually is quite a few workouts, but to measure progress over time, there are no counting steps you want to make the subsequent training. Alternatively, use a candidate sensor found in the latest pulse belts, training and own pods for running dynamics. With a sensor you get a comprehensive measurement throughout the training and how the frequency changes with speed. The result is data presented through beautiful charts on a private web page. In addition, the sensors will be able to produce important data such as vertical motion (oscillation), how long each foot has ground contact before lifting, step length and balance.
What gives increased rhythm
An average amateur jogging a couple of trips a week often runs at a running rate of around 160. If you increase your exercise rate drastically at the same rate, it will often cause discomfort, aches and in some cases wear and tear injury after a time - often associated with knees.
If you train increasing the number of steps per minute, you will not stretch the leg as far as before
Do you actively work to lift your foot faster from the ground, this will reduce the body's vertical oscillation
If you increase the running frequency, your legs will be shorter in air per step and land more gentle
Changing from your previous technique is that you charge muscles more than skeletal and joints. Your heart rate will increase at higher rhythm, but athletes measurements after addiction show that a rhythm of 180 will be the least energy consuming compared to running frequencies of 160 to 200.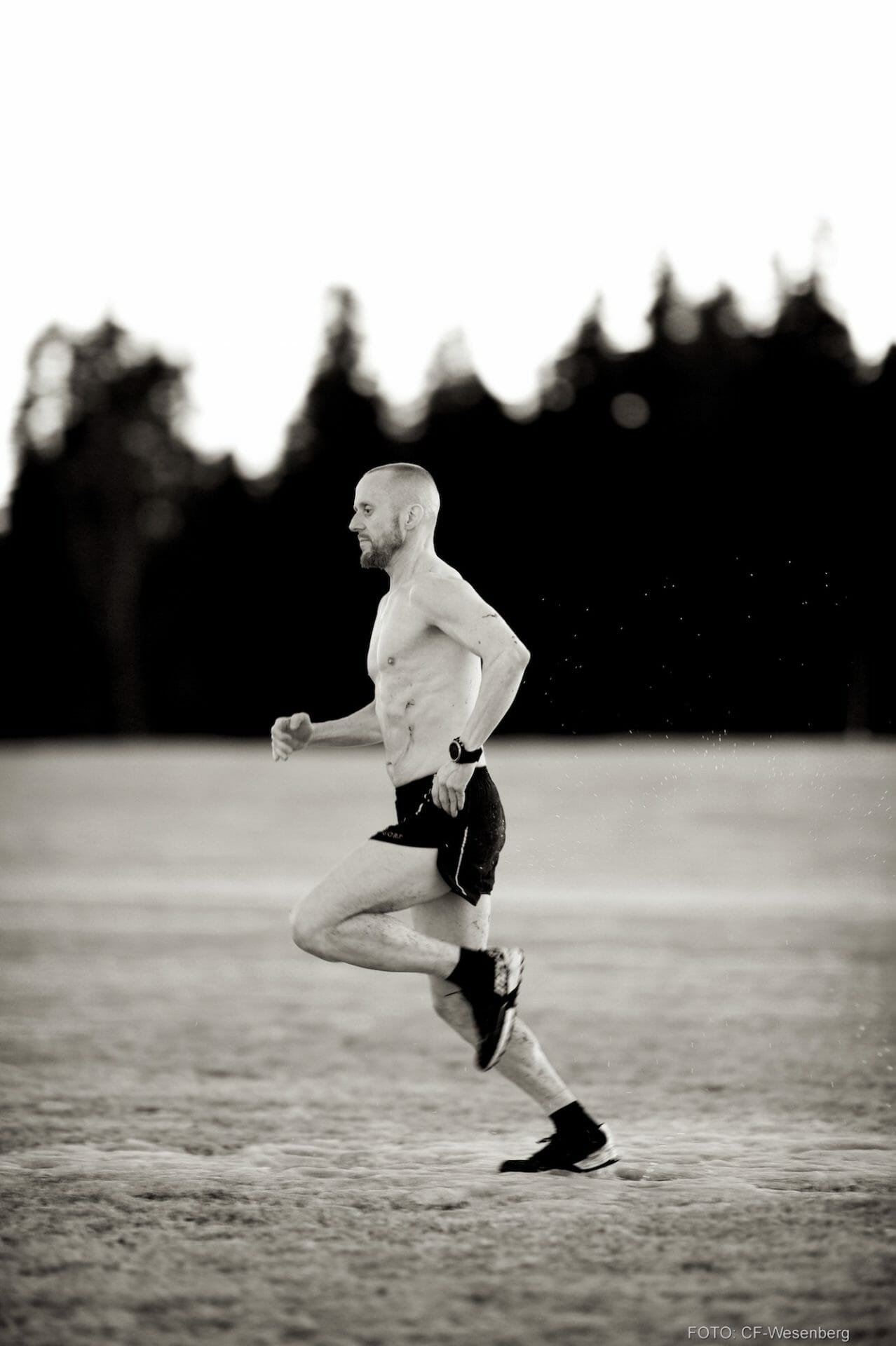 How to increase the running frequency
If you have a training watch from Garmin, your training profiles will have a function called "Metronome". If you enable this feature, you can select "bpm per minute." From your average racing rate you increase by 10% and choose this number as "stroke" per minute. The next choices on "Metronome" are "Frequency Rate" and "Sounds". Alert frequency will repeat a beep and / or a vibration on the selected frequency. Here are the second-hand steps or every four of my recommendations.
Initially, you can run some intervals with half a minute "on-site" to get started using the correct frequency. It is easier to get used to increased running speed in downhill runs.
After some training your chosen "battles per minute" will be your new average and then you will continue to increase by 10%. You repeat this until you approach 180 and satisfied with your racing rate.
Frode Lein
Running Technique Specialist
Pose Method® Certified Professional