On races that last for several days, I usually do not have a training bell, heart Rate Monitors but trying to limit all unnecessary stubbornness. On the other hand, when I exercise, these elements are important in order to be more aware of elements such as time, distance, heart rate, pace and rhythm dynamics.
I have used Garmin's GPS watches for several generations, tested some Sunto and Polar, but probably with simplicity and habit have been most pleased with Garmin. I have now tested the two new Garmin models called Fenix ​​3 and Epix with map view since April 2015. I have been focusing on terrain and race training, but have also tested them on regular mountain tours, cycling, geocaching, sailing and some golf.
With display capabilities of topographic maps, Epix has been superior to activities where visual presentation has been an important element. On the other hand, I have focused on terrain and race training that is important to me and from this standpoint, which watch will suit me best.
There are already countless tests and comparisons for the individual bells describing the features in depth.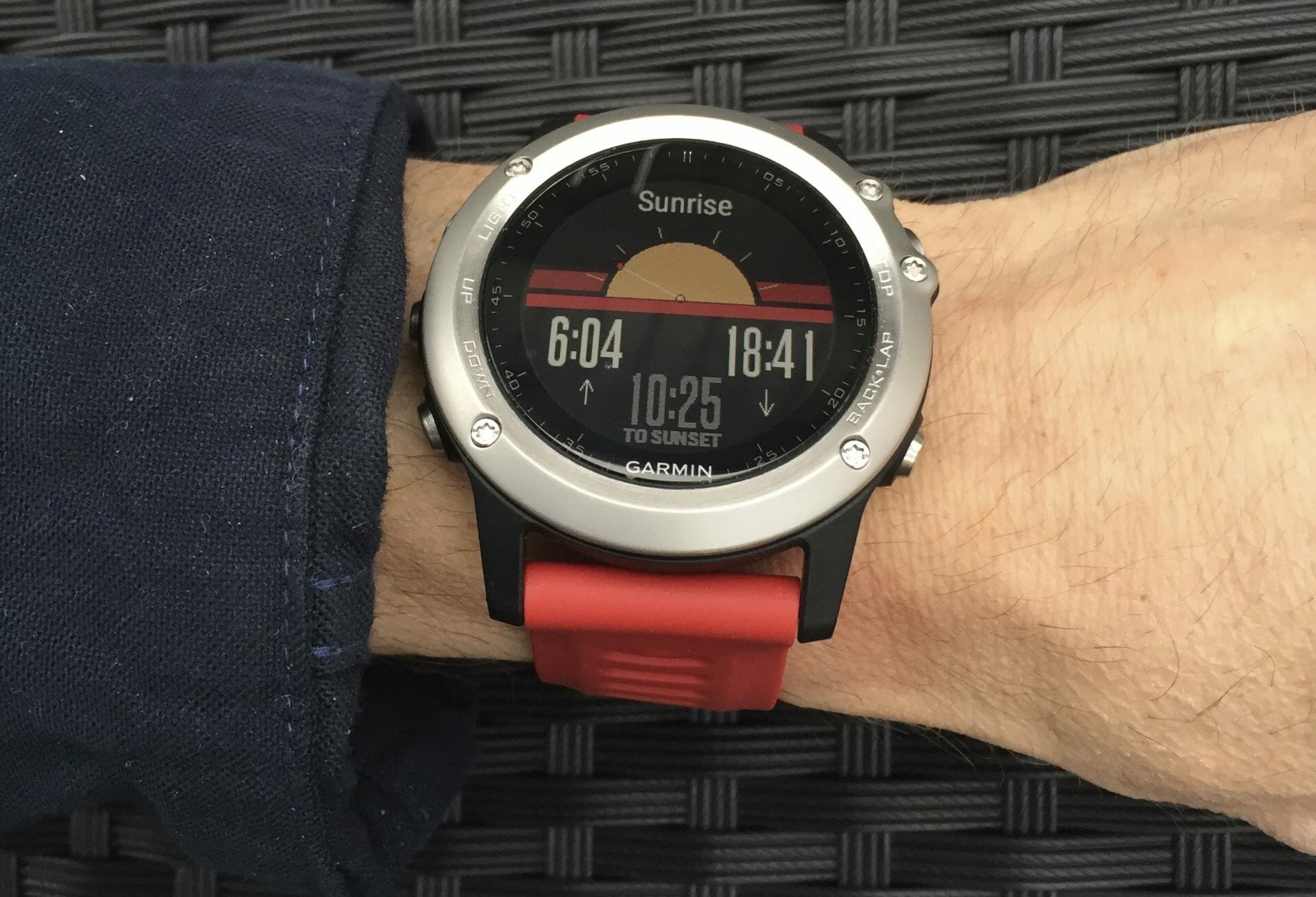 Look
The physical size of the bells makes them dominant on hand, but especially Epix which is square and slightly thicker (1.6 for Fenix ​​3 vs 17.8 for Epix). The weight is anyway low so they are both comfortable at hand (82 grams for Fenix ​​and 85 grams for Epix). Fenix ​​3 is prettier on hand for everyday use.
Rem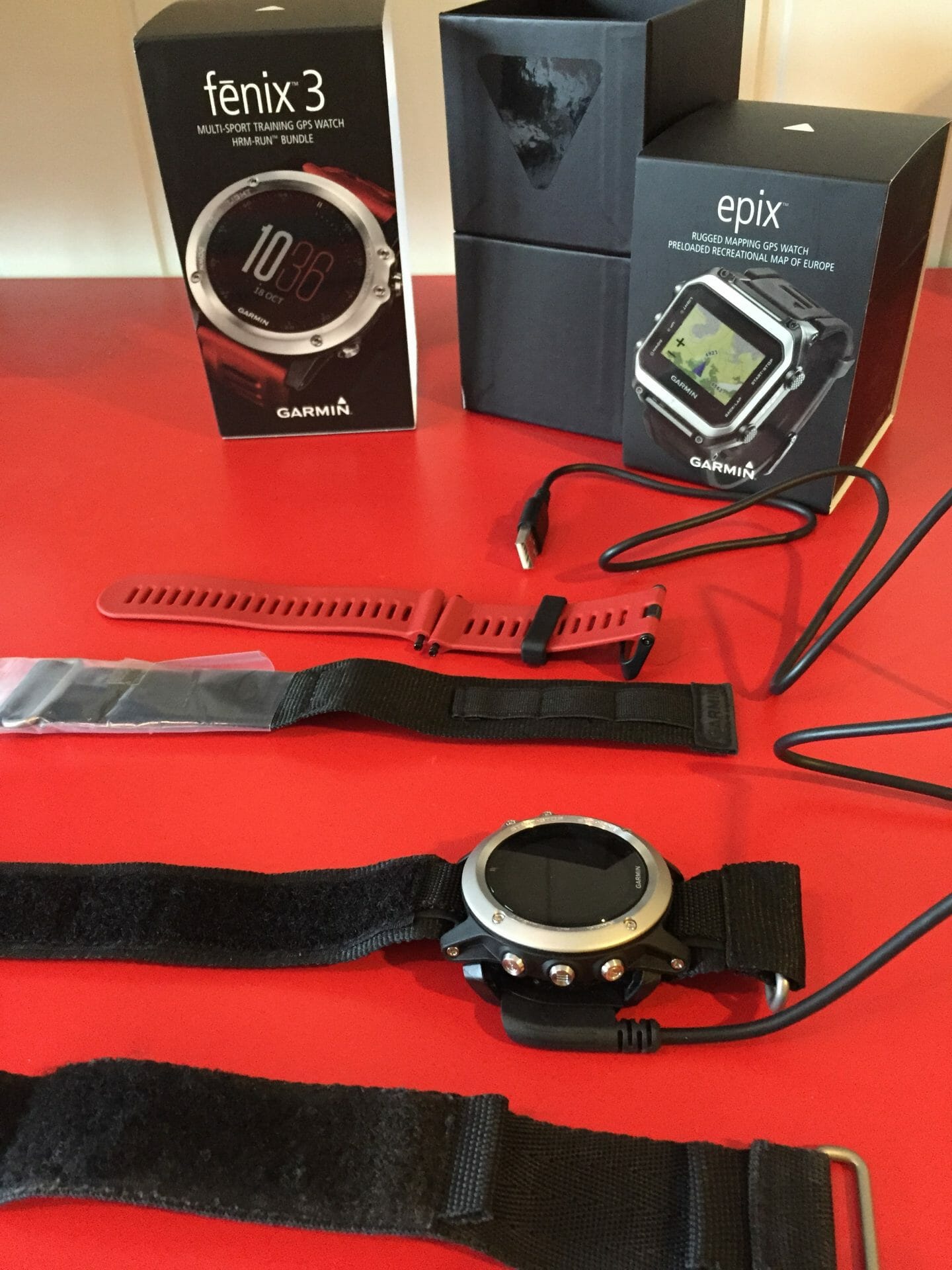 The rubber belts seem to be cruel to run with, especially when the sweat is between the hand and the strap and that the watch is slightly "loose" on the arm. I prefer the Velcro strap that allows
The clock sits perfectly without being too tight and the temperature display is more correct.
Should you use the clock for regular use is leather strap as Garmin sells separately beautiful.
Navigation and notification
The buttons on Fenix ​​3 seem to be chopped better than Epix, but Epix has a touchscreen that makes it easy to maneuver.
Alarming is a nice thing, but sound is not always as easy to perceive when running or exercising intensely. With Fenix ​​3, Garmin has solved this via a vibration alarm. The alarms may be related to interval training, pulse zone, distance, altitude meter, pitch, etc.
Viberation alarm on Fenix ​​3 is brilliant for me.
Lighting
Both clocks offer both lighting and the ability to adjust background color, number of fields and size of the numbers. This is important to me as I run both early and late in the woods.
What's extra cool with Fenix ​​3 is the setting that after sunset causes the backlight on the clock to automatically turn on each time I raise my hand at a certain angle where it is natural to read the clock and turn off when the hand moves down again.
Battery
The battery life can be thinned to 50 hours in both UltraTrac mode, but in normal use with both GPS and Glosnass actively, both should last for 20 hours. I have used both for over 16 hours without charging something that is more good for most. Fenix ​​3 I used for over 17 hours with the TrackBack feature in the dark.
TrackBack
The Trackback feature on Fenix ​​3 is for me the first element that speaks in favor of it. Here at any time during the workout you can click and get Fenix ​​3 to show you how to get back to the starting point.
In winter, I'm skiing with Geri Skari and Nittedal Banquet Racers, which is the very nature of Nittedal on cross country skiing. With my background on cross-country skiing, I still lost the field and must find my way back from the dark forest alone. TrackBack on Fenix ​​3 is then the feature that saved me out fast enough especially before Hodelykta has run out of battery. The TrackBack feature has also been used in races where I first discovered that I have been out of course. Then I have gone back to last mark and then change course. Even on trips in Nordmark and Romeriksåsen I have taken advantage of the function.
Glosnass
With standard GPS coordination, both Fenix ​​3 and Epix work very well and as expected. But both have the opportunity to additionally use the Russian Orbiting Navigation Satellite System (GLO) system. When you enable Glosnass, devices are sooner ready for registration of activities and races, and the devices are more accurate. For example, with increased accuracy, I do not have to mistake the distance to the next water station in a dry desert. In 2012, I had a previous version of Fenix ​​to Mongolia. At that time, I did not get GPS signals at all, but probably had good Glosnass signals.
Topographical map
Epix has a significant and cool feature that separates it from the Fenix ​​3 map view. It is possible to show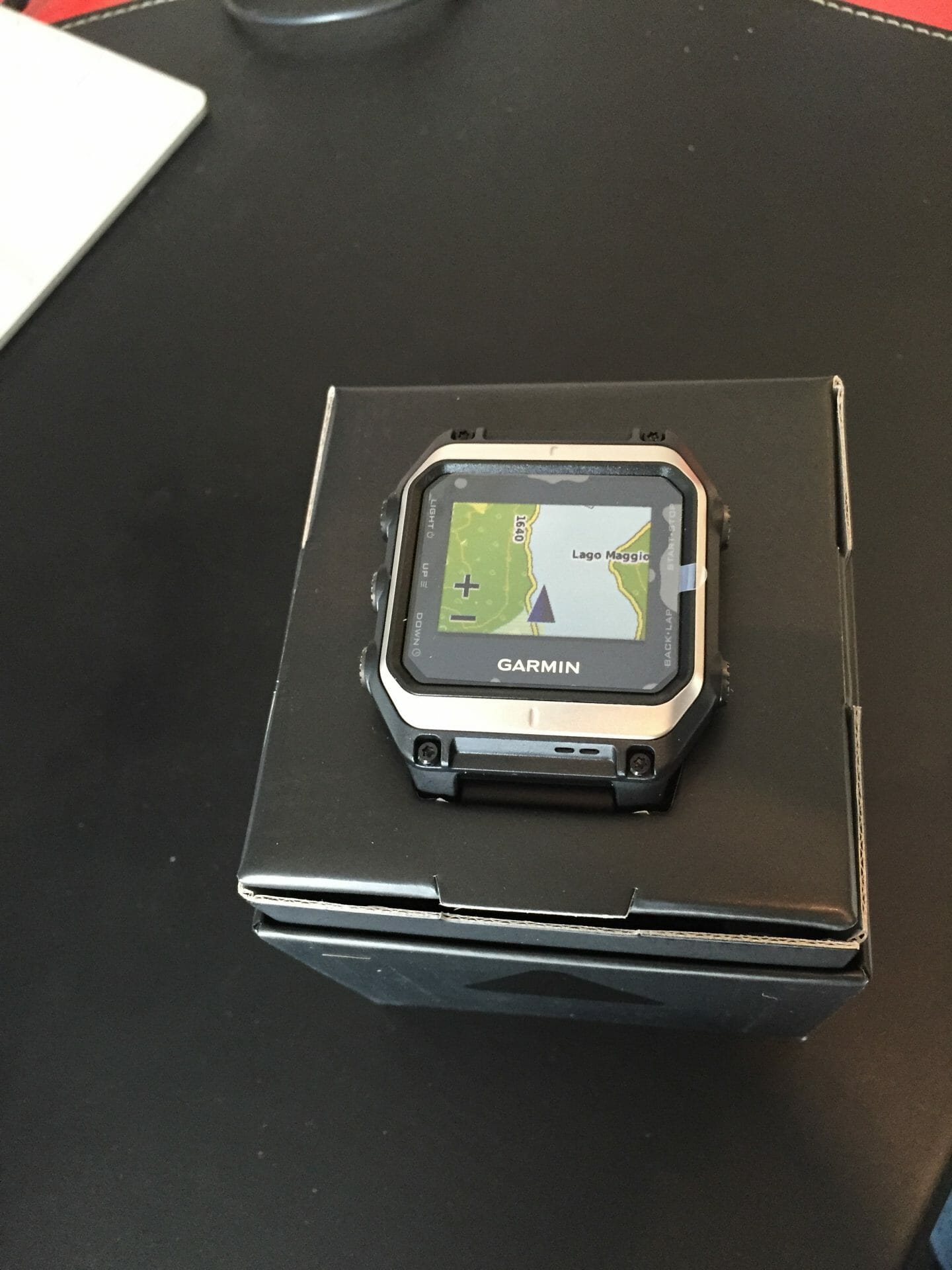 topographic maps with color. Here you can see high curves, paths, roads and elements in the terrain. In addition, the touch screen has a touch screen that lets you zoom and move maps on the screen without using the buttons. On the other hand, it is difficult to read the map as the screen is so small.
Data transfer
Fenix ​​3 and Epix have different fastening devices on the charging of battery and data transfer. The most practical fasteners have Epix. Both have the option of transferring via Bluetooth to smartphone that has installed Garmin Connect Mobile. Fenix ​​3 also has the ability to transfer data directly over wireless networks, which I think is very convenient.
"Transfer data directly over wireless networks."
applications
Add-ons, features, and digital look can be loaded on the Garmin Connect IQ Store watches. Here are lots of applications that can be downloaded for free and it will still be new.
Here are some features and programs that I like:
Remote control of music
Best fishing times with sunrise and decline - App «Fish & Hunt»
Forecast with alarm in case of storm
Alarm and display of incoming calls
Alarm and view of incoming text messages, calendar notifications, etc. from the phone.
Time training for strength training - app: «Full Fitness»
Find back to the car in the car park - app: «Find my car»
Speedometer in knob for use on the boat - app: "Speed ​​in knots"
Conclusion
For my needs, I choose Fenix ​​3 rather than Epix. The map feature is great on Epix and it is very convenient for those who walk in the terrain and have plenty of time. I, however, run and have no time or need to look at maps.
The touch screen for Epix seemed to be stressful in use when I'm often in motion when I'm going to get the status from the clock. At that time, some errors were detected and unwanted commands were performed.
Here are some elements that I speak for Fenix ​​3:
Running I want is it TrackBack on Fenix ​​3 as applicable.
Fenix ​​3 sin wifi-syncronization feature transfers data to Garmin Connect via the wireless network.
Viberasjonsalarm on Fenix ​​3 I am brilliant. I do not disturb others and it's impossible to ignore.
The temperature sensor on Fenix ​​3 I appreciate when I'm in a desert and I do not even notice that there are 57 plus degrees.
I controls the music from my Fenix ​​3 at home, work, car and at the gym.
---