Lofoten Ultra-Trail was characterized by amazing scenery and amazing people.
Clothing
Jeg hadde tatt på meg t- and «Swift Arm Warmers» for å spare vekt. Dette er en kombinasjon som er enklere å håndtere enn både en kort og lang armet genser.
I tillegg til lang shorts, tok jeg med en regnbukse for å unngå de verste hagl, sne og regnbyger som garantert ville komme.
På bena hadde jeg merinoull-strømper og jeg valgte Hoka One One, Speedgoat som sko. Dette er et par sko som jeg tidligere har testet på enkelt terreng og lenge ønsket å løpe med. Det som har holdt meg tilbake er at jeg har slitt av leddbåndet på ene foten og derfor vært litt bekymret for å tråkke over, ettersom skoa er «normalt» smale, men også litt høye.
Ryggsekk og påkrevet utstyr
Some big backpack var ikke nødvendig, men med raincoat, regnbukse osv… som var en vest med stor lomme viktig.
Drop bag
Etter 3-4mil var det mulig å ha tilrettelagt en liten bag med klesbytte. Her hadde jeg pakket med et par tørre og helt annerledes sko som skulle vise å være.
GPS and map
Lofoten Ultra-Trail var et løp hvor det fordelaktig å orientere seg frem med GPS på enkelte etapper.
Jeg hadde dessverre bare enkle små kart og GPS på klokka mi as a tool. competitors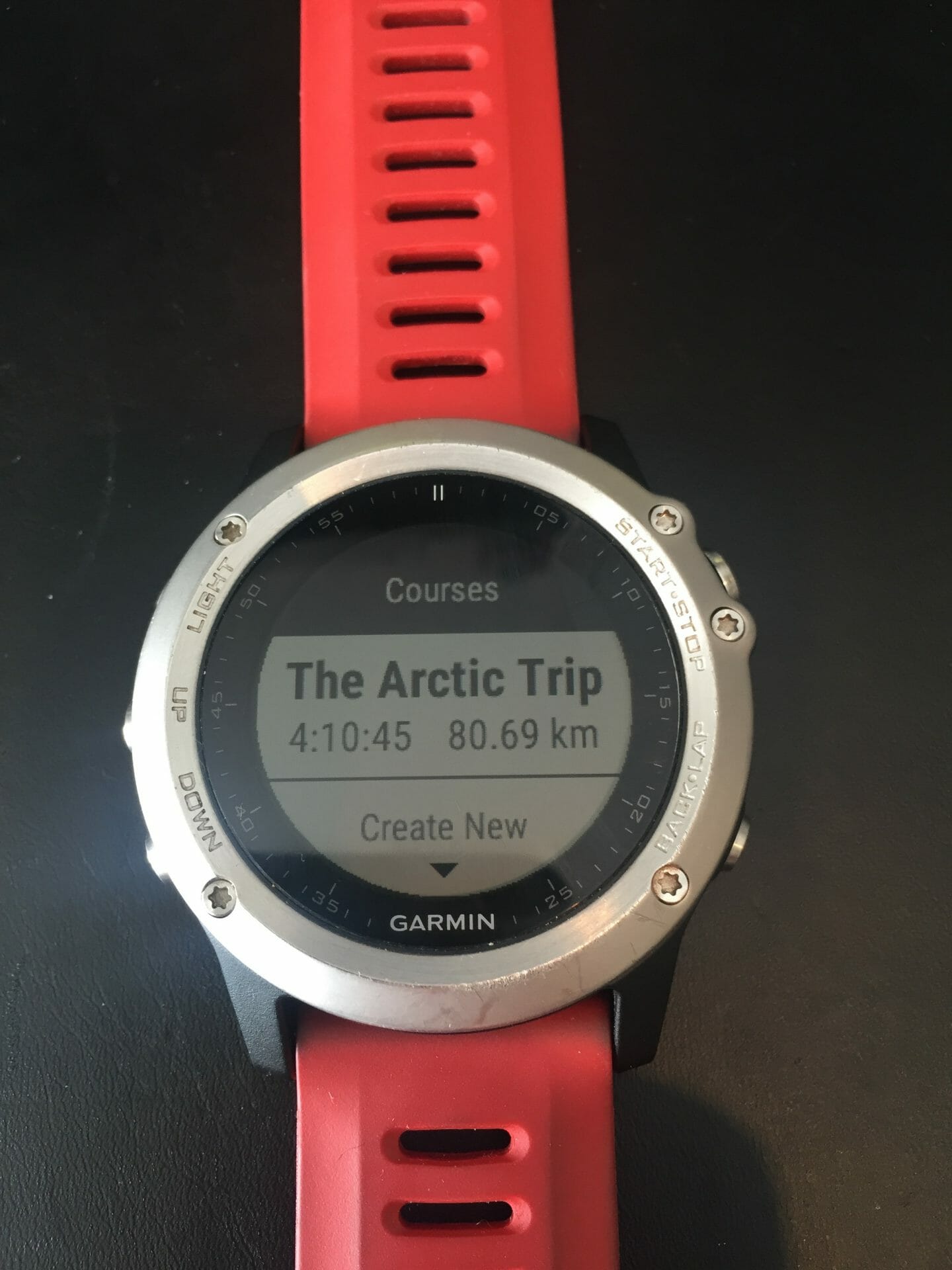 med GPS som viser kart på skjerm hadde en stor fordel i dette løpet. En enkel og komfortabel tilnærming til håndholdt GPS er å benytte en smartphone med googlemaps e.l. Da fordrer det derimot at du har med en batteribank for å lade telefonen.
Jeg løp meg bort fra løypa flere ganger, men det var like mye uoppmerksomhet som feiltolking av kart og klokke som var grunnlaget. Det jeg syntes som var moro, var å få utnytte de begrensede navigasjonsfunksjoner som er på min Garmin Fenix 3. Dette er funksjoner som «Løype»/»Courses», kompass og koordinater som ga meg de ønskede tilbakemeldinger.
Her gikk løpet
Press and media: