Lofoten Ultra-Trail was characterized by amazing scenery and amazing people.
Clothing
I had touched me t- and «Swift Arm Warmers»To save weight. This is a combination that is easier to handle than both a short and long sleeve sweater.
In addition to long shorts, I brought a raincoat to avoid the worst hail, snow and rain showers that would surely come.
On my legs I had merinoull socks and I chose Hoka One One, Speedgoat like shoes. These are a pair of shoes that I have previously tested on single terrain and long wanted to run with. What has kept me back is that I have worn the ligament on one foot and therefore be a bit worried about stepping over, as the school is "normal" narrow but also a bit high.
Backpack and required equipment
Some big backpack was not necessary, but with raincoat, rain trousers etc ... which was a vest with a big pocket important.
Drop bag
After 3-4mil it was possible to have a small bag with clothes change. Here I had packed a pair of dry and completely different shoes that would prove to be.
GPS and map
The Lofoten Ultra-Trail was a race in which it was advantageous to orientate itself to GPS on certain stages.
Unfortunately, I had only simple little maps and GPS at the time mi as a tool. competitors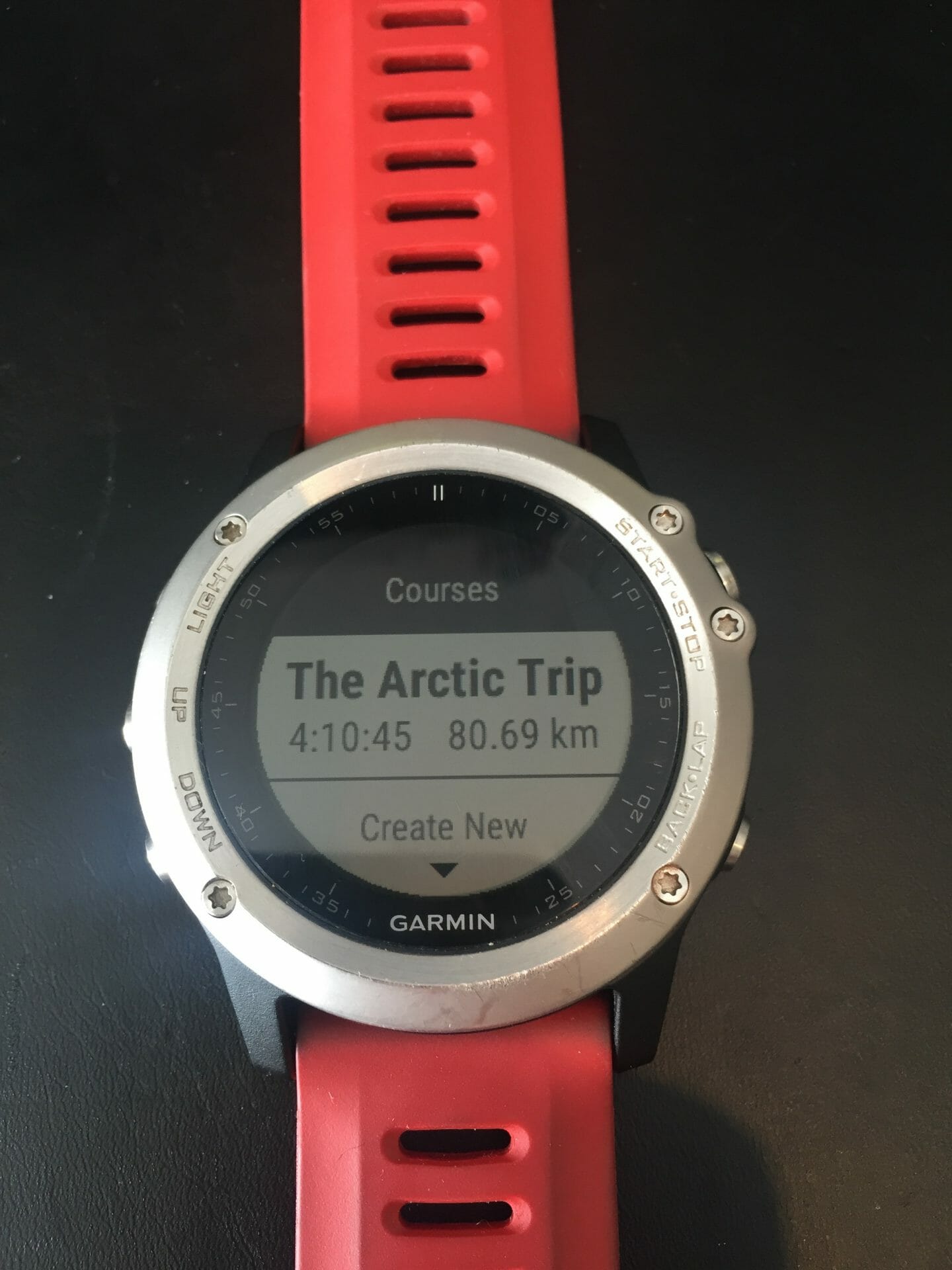 With GPS showing on-screen maps had a big advantage in this race. A simple and comfortable approach to handheld GPS is to use a smartphone with googlemap power. However, it requires that you have a battery bank to charge your phone.
I ran away from the trail several times, but there was as much inattention as the misinterpretation of the map and the clock that was the basis. What I thought was fun was to take advantage of the limited navigation features that are on my Garmin Fenix ​​3. These are features like "Track" / "Courses", compass and coordinates that gave me the desired feedback.
Here was the race
Press and media: