Drømmer du om å delta på etappeløp i ørken, jungel eller høye fjell?
Da er det bare å kontakte til meg. Det trenger ikke være så langt fra drøm til virkelighet.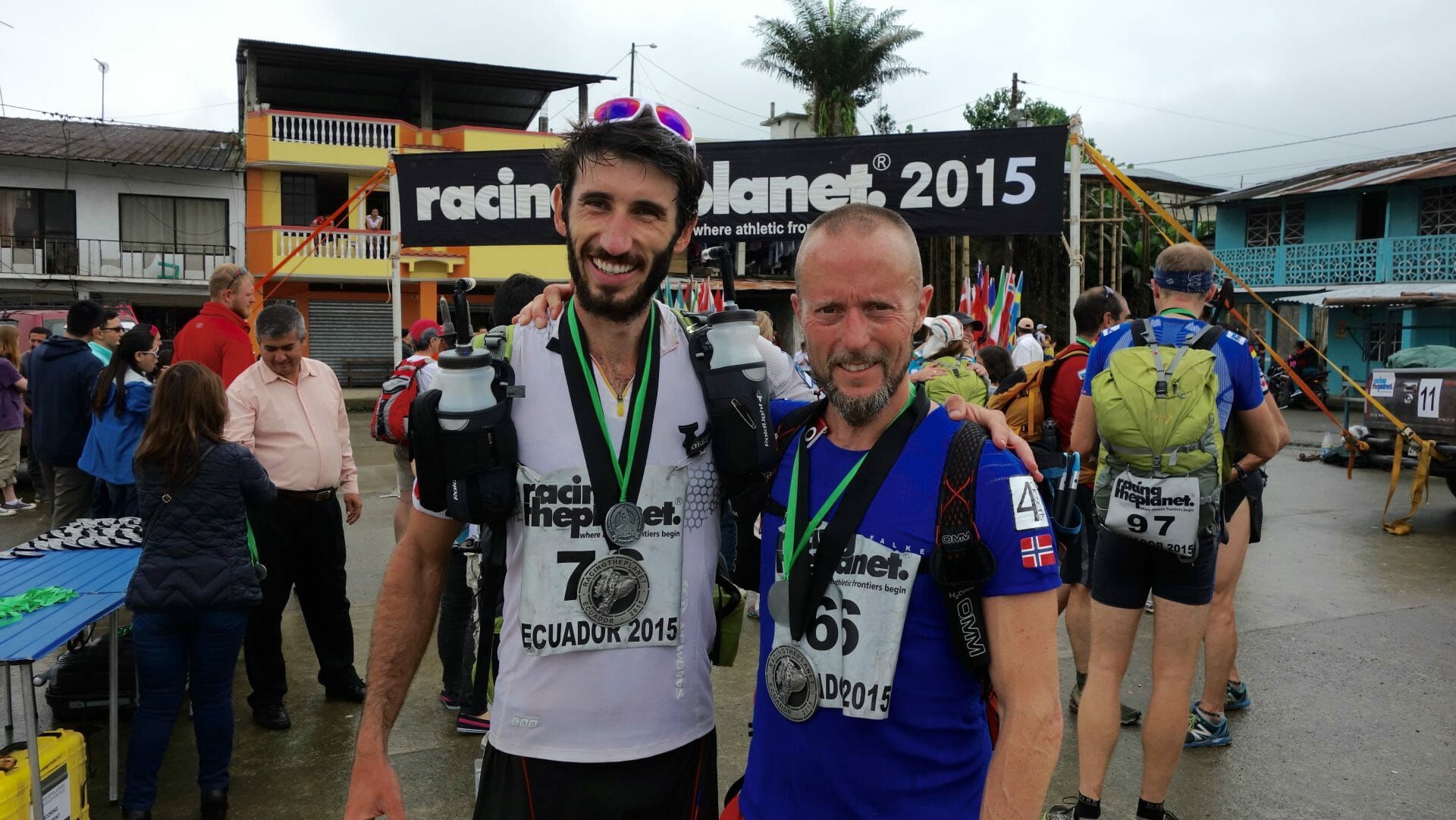 4 deserts
Jeg deler gjerne av min erfaring og hjelper deg på vei. Er du i stand til å gå fem dager i den norske fjellheimen, vil du eksempelvis kunne klare å fullføre løpene i serien til 4 deserts. 4deserts arrangerer fem løp hvert år. Det er fire faste som går i ørkenene Sahara, Atacama, Gobi og Antarktis. For å fortsette å tiltrekke seg deltagere som har fullført de fire faste løpene har 4deserts laget et femte løp som flyttes rundt i verden og betegnes som ?Roving Race?. Roving Race har tidligere vært arrangert i Himalaya, Australia, Island, Madagaskar og i 2015 var det da Ecuador.

Kostnadene for hvert enkelt løp arrangert av 4deserts foruten om Antarktis er på 3.700$ som inkluderer to netter på hotell og bankett etter løpet. I selve løpet får du teltplass og vann. 4deserts sørger også for løypemarkering, kontrollpunkt med vann, sikkerhet og førstehjelp. Så skal du ha utstyr, forsikring og flyreise som kommer i tillegg. Prislappen blir da rundt 50.000,- for et løp, men påfølgende løp blir litt billigere ettersom du gjenbruker mye av ditt utstyr.
Antarktis ? The Last Desert er dyrt og koster 12.900$ hvor det leies inn en ?liten? cruisebåt i Argentina for å frakte deltagerne rundt til de forskjellige distansene. Deltagerne sover i tillegg på båten.
Det er fem Nordmenn som har deltatt på løpene til 4deserts opp gjennom tidene. En som har deltatt på syv løp (hvor av to som funksjonær), en med fire løp, to med tre løp og en som har to og vunnet et løp.
2016
Med tanke på forberedelser er neste løp Sahara Race i Namibia som er i mai 2016. Det er allerede fire – fem fra Norge som skal delta, så det blir gøy.
Egotripp for life
Nå, når jeg har fullført flere av løpene innser jeg at hvert løp har sin sjarm og er en ego trip with experiences that I will remember the rest of my life.
Jeg som mange andre blir litt hekta og oftest er det økonomi som er den avgjørende faktor for hvor mange løp som skal gjennomføres hvert år.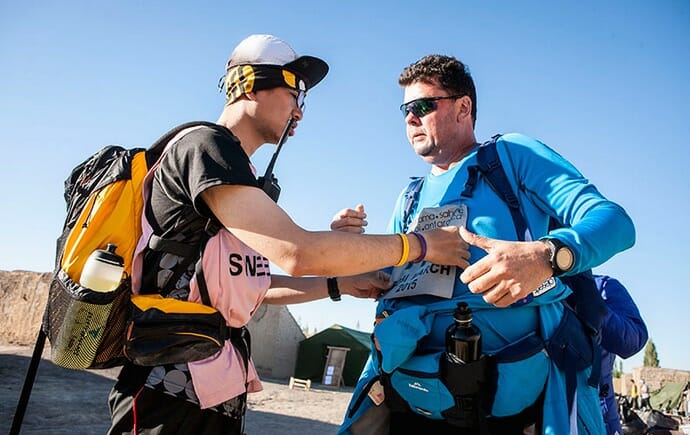 Takk til min sponsor, bidragsytere og støttespillere:
– Oslo Sportslager AS –
Brynje of Norway, Hoka One One Scandinavia, Andersens Gym & Kaffe As, Hofseth BioCare, Tailwind Nutrition Sweden,Tailwind Nutrition, Garmin Nordic Norway, Jacob Juul Hastrup– The good karma company, Erik Iversen
… og ikke minst løpekamerater i Nittedal Banquet Racers med Geir Skari as a coach.